Leather Treatments for Car Seats
by Alexis Kunsak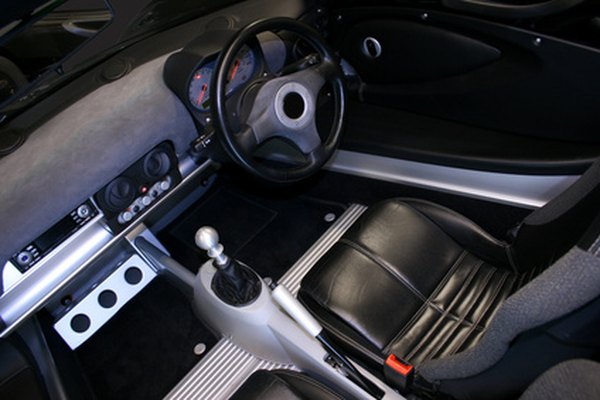 Car interiors made from real leather need to be treated with the same care as skin. Leather is, in fact, dead or dried-out and chemically treated animal skin. Dirt works its way into the grooves of the seats and can create deeper creases over time. If the car seats and console area are regularly cleaned, permanent damage is less likely from normal use. Many different products for leather care are on the market and have only slight variation between them. Some seats are made of specialty leathers and have other care instructions, such as suede, nubuck or aniline.
New Leather
New leather does not need much care, so a general once-over wipe down each month is enough. Soap and water are not good for leather because both elements will dry out the material. Stick to a general pH neutral leather cleaner that is recommended for use as a simple cleaner. A pH neutral cleaner will not remove the oils from your seats or wear down the surface of the leather. A cleaner that needs to coat the seats and soak in is not necessary for at least three to four years in a northern climate.
Aging Leather
After three to four years, your leather seats will need treatment with products designed to replace the natural oils that keep the material flexible. If you live in a southern or more humid climate, your leather will need these oils replenished sooner. Leather is treated at the tannery, or processing facility, with oils and nutrients that keep it soft. Sunlight and humidity cause creases in the leather, as these oils dry up. If the leather is not treated, these creases turn into cracks. Your body heat and the heating system in the car will also effect the condition of the leather. Choose a thick product that should be left on the seats, not rubbed off again after two hours. Rub the product in a circular motion and let the material soak it up over several days. Plan not to use the car for at least a day afterward to allow the leather time to absorb everything. Then use leather cleaner to clean and collect any surface oils.
Specialty Leathers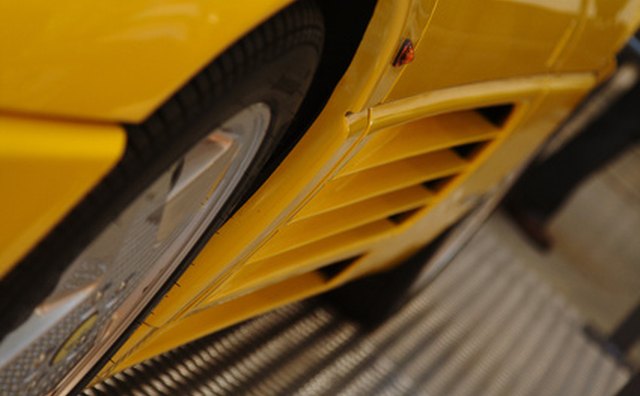 Aniline leather is a high quality, sensitive kind of leather that often shows some natural variations such as scratches or wrinkles. Nubuck is another kind of leather that shows natural characteristics, but is polished and has a nap texture like suede. Some aniline leather seats are sold with a protective coating to prevent stains, but if not, then it is very porous and absorbent. Any stains will be difficult to remove, unless treated with aniline protector, a spray that prevents the leather from absorbing dirt and liquids before you can wipe them. Nubuck cleaners can remove some stains and dirt, and nubuck cloths have a tacky texture used to remove the dark and shiny areas of the leather. Beware of any product that seems very easy to use. Usually, the more labor-intensive processes are more effective in maintaining and restoring the leather. The Ferrari Club of North America recommends the brands Connolly and Leatherique for cleaning high-quality leather seats.
References
More Articles
Photo Credits
photo_camera convertible car interior image by Christopher Dodge from Fotolia.com