How to Get Your Learner's Permit in California
by Contributor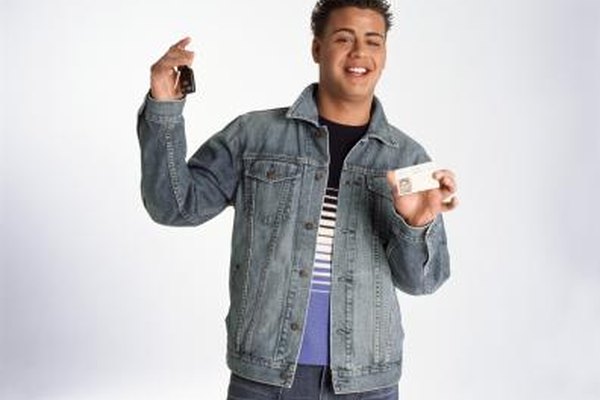 The first step to getting your license in California if you are a new driver under 18 is to get your learner's permit. You can get your permit as early as 15 1/2 years old, as long as you follow all the state requirements.
1
Before you go to get your learner's permit at the DMV you will need to do a couple of things. First, you need to be enrolled in or have completed a driver's education course. There is a link to an online one at the bottom of the page for the classroom part of the course. This is the easiest option because you can complete it at your own time and at your own pace rather than adding an extra class to your weekly schedule. It also tends to be a lot cheaper. You have to have this in place to get your permit. Second, you need to study for the traffic laws test. Either the online course or a traditional school will prepare you for both.
2
Make an appointment at the local DMV. Make an appointment online to save you time in line. You can do this at the DMV's website. Also, you will need a completed DL 44 form. This can be picked up and filled out at the DMV on the day you arrive unless you are not going with your parent/legal guardian. They need to sign it so if they will not be present with you, this must be done ahead of time.
3
You will need to bring a few things to the DMV when you arrive to get your learner's permit. First, you will need to verify your birth date and legal status with a U.S. passport or U.S. birth certificate. See the DMV site for a complete list if you do not have a passport or birth certificate. You will need to pay a fee of $28. You will have to pass a vision test so bring your glasses/contacts if you will need them. Finally bring your proof that you have completed the classroom portion of driver education or proof of enrollment.
4
Arrive for your appointment at least 20 minutes early (especially if you are filling out the DL44 there.) Be prepared to take the traffic laws test and the vision test.
Tip
check Once you have your learner's permit, you must complete at least six hours of professional driving instruction and 50 hours with an adult over 25 before you can get your actual license.
Warning
close Make sure to make your appointment early enough to have time to take your written test. It is not given after 4:30 p.m.
More Articles
Photo Credits
photo_camera Creatas/Creatas/Getty Images