How to Install a Headlight Switch on a Ford F-150
by Thomas West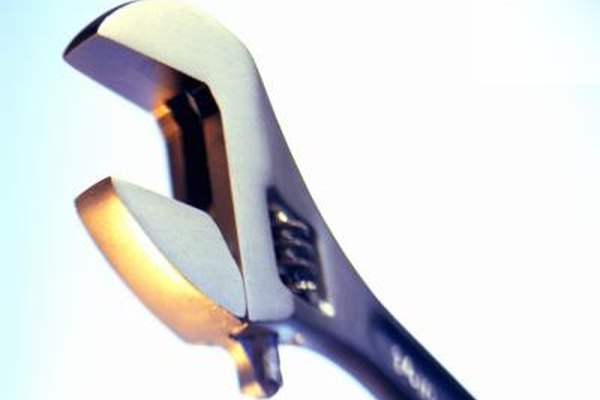 The Ford F-150 half-ton pickup truck is popular with owners needing a large cargo capacity or the ability to tow a camping trailer. The headlight switch on your F-150 is mounted to the left side of the steering wheel on the dashboard. The switch may wear out over time and will need to be removed and replaced. There are several aftermarket instrument panel dress-up kits that are available for your F-150 that also may necessitate the removal and re-installation of the head light switch.
1
Open the hood. Loosen the clamp nut on the negative battery cable at the battery terminal with an adjustable wrench turned in a counterclockwise direction. Do not remove the nut. Pull the cable from the battery and push it to one side.
2
Turn the headlight knob to the ON position. Pull out on the knob slightly with your hand. Straighten out a paper clip and insert it into the small hole at the base of the headlight switch knob. Pull out on the knob to remove it.
3
Place the knob back onto the headlight switch stud upside-down so that the bottom of the knob is pointing at the ON position.
4
Turn the knob in a counterclockwise direction, as if you were turning the headlights to the OFF position.
5
Turn the knob back to the ON position and pull the entire headlight switch assembly from the dashboard. Pull the wiring harness plug from the back of the switch and remove the switch assembly.
6
Plug the wiring harness into the new headlight switch until it is fully seated. Push the headlight switch into the dashboard cavity until it snaps into place.
7
Push the negative battery cable back onto the negative battery terminal. Tighten the clamp nut with an adjustable wrench turned in a clockwise direction. Close the hood.
Tips
check The headlight switch must be removed to perform most maintenance procedures to your F-150's dashboard or instrument gauges, including replacing burnt out instrument bulbs.
check Headlight switches for your F-150 are available inexpensively from most auto parts stores or your Ford dealer.
References
More Articles
Photo Credits
photo_camera Stockbyte/Stockbyte/Getty Images