Georgia Laws on Automobile Insurance for Teens
by Kristin Swain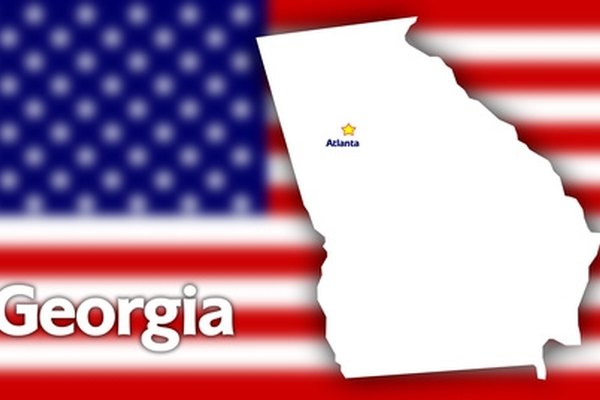 Each state has its own auto insurance laws in addition to those mandated by the federal government. Georgia has enacted several of its own auto insurance laws to make sure that teen drivers are appropriately trained to drive before taking to the streets. Teen driver auto insurance laws also help to ensure that parents of teens, as well as the insurance company, are adequately covered in case the teen driver is involved in a traffic accident.
Driver's Education
In be eligible for auto insurance in the state of Georgia, teen drivers must complete a driver's education course and receive their driver's license. Many public schools offer a driver's education course as part of their curriculum. If this is not the case, teens can also take the class through private driving schools to meet the state requirement. Students must pass the test and receive their learner's permit, have parental consent to take the class and be at least 15 years of age to be admitted to the class. Upon successful completion, students are required to have their teacher sign a form documenting the student's success in the class and take that form to the Department of Motor Vehicles when they test for their driver's license as well as provide a copy to their insurance carrier.
Primary Driver
Teen drivers are given two types of graduated driver's licenses in Georgia: a learner's permit then a provisional license. When using a learner's permit, the student is covered under the parent's auto insurance, though the parent must advise the insurance company of the student driver. Once the teen receives his provisional license, the parent is required to take out an additional auto insurance policy to cover the teen driver. The teen can be added to one of the parent's cars as a secondary driver or placed, as a primary driver, on a second or third vehicle. If the parents have more cars that are insured than adult drivers, the parents must place the teen driver, as the primary driver, on one of the vehicles.
Strikes or Points on a License
Because of its provisional status, teen drivers are given fewer points than adult drivers on their license. These points can be deducted due to an accident, traffic violation or other cause as determined by the court. They cannot be added to. If a teen driver loses several or all points on his driver's license, the license as well as his insurance can be revoked. Teen drivers who have had several points deducted from their license may face a higher insurance premium than other teen drivers. Insurance can be revoked if the teen continuously has points taken or if he has his driver's license taken by law enforcement.
References
More Articles
Photo Credits
photo_camera Georgia state contour with Capital City against blurred USA flag image by Stasys Eidiejus from Fotolia.com