What Does a Ford Factory Warranty Cover?
by John Landers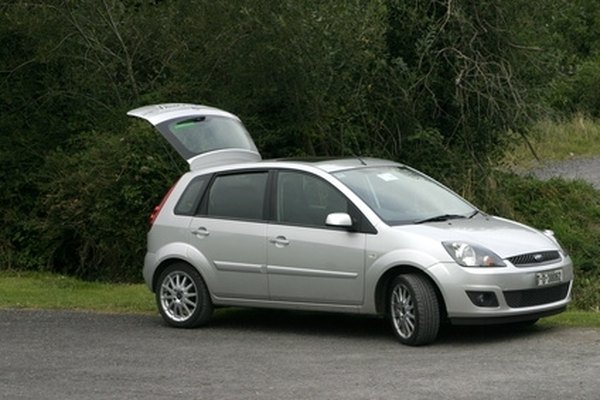 A Ford factory warranty guarantees repair and/or replacement of specific systems and components of a vehicle, within the limitations outlined in the warranty plan. To receive the full benefit of the coverage, owners must have all scheduled maintenance performed on their vehicle. Failure to adhere to the maintenance schedule may result in voiding the warranty coverage.
Function
Only an authorized Ford dealership may make the repairs. The dealership may use Ford or Motorcraft parts. In addition, Ford technicians may install remanufactured components or other parts as instructed by Ford or the dealership management. According to the warranty language, the vehicle owner must allow the dealership a "reasonable" period to make necessary repairs.
Considerations
Keep invoices for receipts for parts and repairs, and make sure to record work performed on the vehicle in the Scheduled Maintenance Guide. Vehicle owners do not have to pay for repairs covered under the factory warranty over the life of the warranty period unless specifically stated in writing. Some states have regulations that may override certain provisions of the warranty, such as the coverage period or the payment of taxes, which becomes the owner's responsibility.
Types
The Ford factory warranty covers bumper to bumper, powertrain, safety restraints, corrosion and powerstroke diesel engines. The components covered include engine components and the transmission. The warranty replaces tires on a "prorated basis up to 36,000 miles.
Time Frame
The factory warranty covers warranted repairs based on the number of years or the number of miles on the vehicle, whichever comes first. For instance, the bumper-to-bumper coverage has a three-year/36,000 miles warranty. The powertrain and safety restraints have coverage for five years/60,000 miles, depending on what is reached first. Some vehicle corrosion has five years/unlimited miles and the powerstroke diesel engine (6.0 or 6.4-liter) has five years/100,000 miles.
References
More Articles
Photo Credits
photo_camera New Ford Fiesta image by zimous from Fotolia.com