How to Fix an Overheating Polaris 700 ATV
by Brianna Collins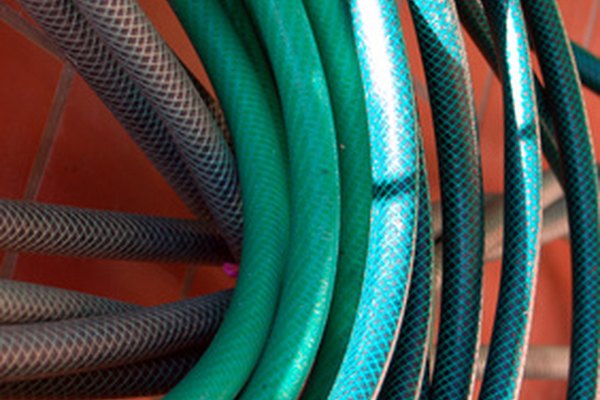 Polaris designed the Sportsman 700 EFI with trail-riders and heavy-duty workers in mind. Equipped with a 700 cc engine, on-demand four-wheel drive, and a towing capacity of 1,500 pounds, the Sportsman 700 is a powerful machine designed to get the job done. However, an overheating quad can be a dangerous problem that can get in the way of work and entertainment alike. For overheating problems requiring minor repairs, Polaris includes a number of troubleshooting tips in its owner's manual, specifically dealing with overheating problems due to inadequate amounts of engine oil, a plugged radiator or screen, and low levels of coolant.
Engine Oil
1
Check the engine oil levels, as inadequate amounts may cause the engine to overheat. Begin this check by parking the Sportsman 700 on level ground.
2
Lift the lever lock on the engine oil cap, located the oil tank on the left side of the quad, to remove the dipstick.
3
Wipe the dipstick clean with a dry cloth.
4
Reinsert the dipstick completely into the oil tank and remove it once more.
5
Check the oil mark on the side of the dipstick. Oil levels should be between the two marks on the side of the dipstick, known as the "safe range."
6
Refill with 0W-40 engine oil if the engine oil level was beneath the lower mark. Fill until engine oil level is within the safe range.
7
Reinsert the dipstick and lever lock.
8
Restart the engine. If it continues to overheat, move to the next section.
Front Screen and Radiator
1
Inspect the screen located at the front of the Sportsman 700.
2
Remove the screen if it appears dirty or is filled with debris. Do this by gently pulling the top portion of the screen away first, followed by the lower portion.
3
Remove visible debris and rinse clean with a garden hose.
4
Inspect the radiator fins, located behind this front screen. If they are also dirty, rinse clean with a garden hose.
5
Reinstall the front screen, pushing the bottom portion in place first and the top section in second.
6
Restart the engine and move to the next section if the Sportsman continues to overheat.
Coolant
1
Check the coolant levels in the recovery bottle, located on the left side of the Sportsman 700 underneath the left-side panel.
2
Refill with more coolant if the coolant level is below the "MIN" or minimum mark on the side of the transparent bottle.
3
Unscrew the coolant recovery bottle cap by hand and pour in a mixture of 60 percent antifreeze and 40 percent coolant until the coolant level is between the "Min" and "Max" marks.
4
Screw the recovery bottle cap back on and reinstall the left-side panel.
5
Restart the engine. If it still overheats, take the quad to a certified Polaris dealer.
More Articles
Photo Credits
garden serpent image by Adam Borkowski from Fotolia.com