Emissions & Safety Inspections
by Dennis Hartman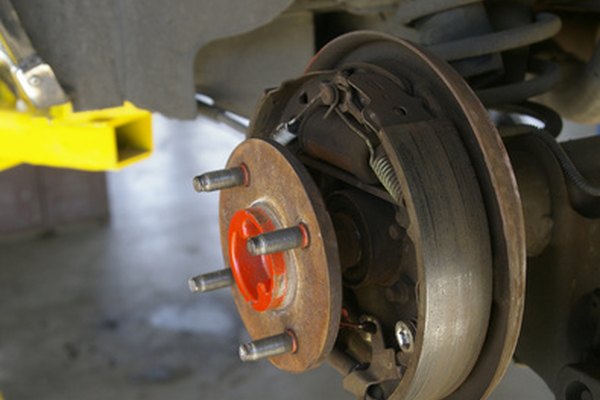 Many states require drivers to submit their vehicles to safety or emissions inspections in which certified technicians ensure that the vehicle is in compliance and ready to be driven on public roads. Safety inspections help prevent accidents due to poor maintenance, while emissions inspections force drivers to make repairs that keep their vehicles running efficiently without producing excess pollution.
Requirements
Each state sets its own policy for safety and emissions inspections. While many states mandate safety inspections, only a few, including California, require emissions inspections. The frequency of inspections is another issue that varies by state. Safety inspections are generally required on an annual basis.
Procedure
Safety and emissions inspections are generally brief. In the case of a safety inspection, a technician checks a set list of items on the vehicle and notes any signs of potential danger. Emissions inspections involve attaching the vehicle to a special machine and inserting sensors in the tailpipe to measure the levels of carbon and other harmful chemicals in the exhaust at several different RPM speeds.
Checklist
Safety inspections require the inspector to check each safety system on the vehicle. This includes items like the brake pads and shoes, brake lines, window glass, horn, mirrors, exterior lights and tires. Some states, such as New York, require the technician to actually remove one of the vehicle's wheels to check the condition of the brakes up close. Emissions inspection checklists involve running the vehicle's engine at two or more engine RPMs and measuring the chemical composition of the exhaust at each one.
Cost
Safety and emissions inspections generally have only a nominal cost. States like Utah set a maximum price that auto shops may charge for a technician; as of June 2010, that amount was $17 for most cars and trucks, and $22 for four-wheel drive vehicles, which require special inspection of the hubs and axles. Emissions inspections cost slightly more, ranging as high as $50 at some private inspection centers in California.
Penalties
Drivers who fail to submit to a required inspection, or who fail the inspection, are liable for a number of penalties. Besides the cost of repairs, drivers who operate a vehicle without a valid inspection may be ticketed. In addition, drivers who cause an accident in a vehicle that failed an inspection may be liable for more damages. Failure to pass an emissions inspection may prevent a driver from renewing the registration on a vehicle, opening the door to even more fines and citations.
References
More Articles
Photo Credits
photo_camera Car Brake image by Joelyn Pullano from Fotolia.com