What Are Driving Convictions?
by Trinise L. Castro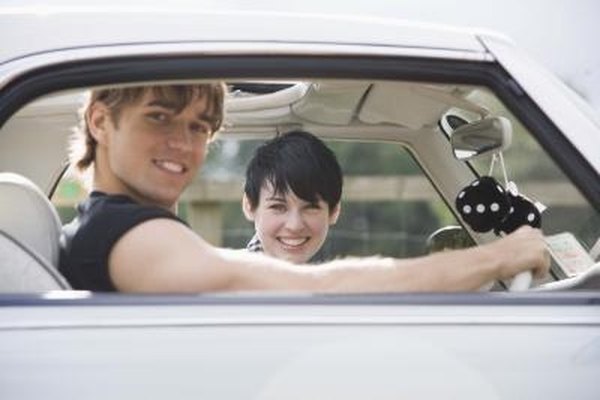 A driving conviction is different from a traffic ticket. The ticket is not a conviction. However, an unpaid traffic ticket can lead to the conviction of the alleged offense if the defendant does not answer or pay the ticket by the specified date. A driving conviction is an offense that was determined---by a court of law---to have taken place while operating a motor vehicle. Once the court rules on a driving conviction the court will report it to the state's department of motor vehicles, or DMV. Each type of driving offense is assessed a demerit point value, which is recorded on the driver's record. Even convictions that occur in other states can be added to a driving record.
Driving Offenses
A driving offense is the same as a traffic conviction. Upon conviction the DMV will post the convicted offense to the driving record, assign points according to the severity of the offense, issue and order of suspension (if applicable), issue an order requiring successful completion of a driver improvement clinic and notify the driver's insurance company as requested. Convictions are categorized and assigned certain penalties depending on the violation. Serious driving violation categories include: felony or misdemeanor reckless driving, driving under the influence, manslaughter, habitual offenders, licenses/permits, commercial motor vehicles and other serious violations. Within each category, there is a list of specific convictions---for instance, types of reckless driving.
Points System
Many DMVs use a point system to rate drivers and assign points to a driving record. Every conviction dictates a specific number of years that the offense will remain on the record. States have varying point systems and numerical values from each other. The same offense may carry three points in one state and five points in another. Additionally, the DMV can even post traffic violations that do not carry demerit points to a driving record.
Driving Record
Every time a driver is convicted of an offense it is added to the driving record. Traffic convictions remain on a driving record based on the severity of the offense. Convictions range from serious to minor. Mild and minor offense categories include reckless driving/speeding, incorrectly passing and not stopping or yielding. Generally, convictions will stay on a record for three to 11 years. Individual insurance companies may also assign points to a driving record. However, demerit points reported by insurance companies are different from and unrelated to points assessed by the DMV.
Programs
Demerit points are assessed for unsafe driving and safe driving points are granted for good driving. Safe driving points can be used to offset demerit points or simply to help keep a driving record in good standing. Driver's license holders can receive one safe driving point for every calendar year that there are no violations or suspensions. Whenever a traffic offense is posted to a driving record, it is deducted from safe driving points. Drivers can take classes, such as a reckless driver or driver improvement course to offset demerit points and gain safe driver points.
Photo Credits
photo_camera Jupiterimages/BananaStock/Getty Images