What Do Insurance Companies Use for the Fair Market Value of Vehicles?
by John Lister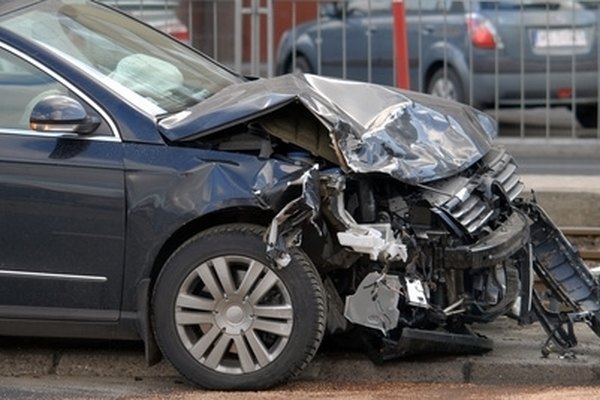 Fair market value is the price an insurance company uses to assess the value of an insurer. It is the amount paid out if a car is declared a write-off. The figure is usually taken from one of several guides which are based on actual sales prices for second-hand cars across the country. There have been claims that insurers use the guides in an unfair manner by intentionally finding the lowest value rather than an average,
Fair market value explained
Fair market value is an estimate of what an item, in this context an automobile, would be worth if resold. It is not the same as the cost of replacing it with a new vehicle and, because depreciation is rapid in the car market, it is likely to be considerably less. An insurance policy which only pays out the fair market value will usually have much lower premiums than one which pays on a "new-for-old" basis.
When fair market value is used
The most common use of fair market value in automobile insurance is when an insurer decides what to do after a crash leads to a claim. In most cases, the insurer will get a quotation for the cost of repairs. If this exceeds the fair market value, the insurer will declare the car a write-off and simply pay the customer a cash amount matching the fair market value.
Kelly Blue Book
One of the most common methods of assessing fair market value is Kelley Blue Book. This is the name both of a major automobile valuation company and the series of guides it produces. The guides are so popular that "blue book value" has become a generic term for market prices, though it has been trademarked by the company in an automobile context.
NADA guides
Another service used by insurance companies is the NADA guides, produced by the National Automobile Dealers Association. As with the Kelley Blue Book, prices are taken from actual sales by dealers across the country. NADA claims its data is used by more businesses than rival guide publishers.
Criticisms
Insurers have multiple sources to consider when assessing fair market value. As well as the Kelley and NADA guides, they can look at listings in local newspapers and online advertisements. There have been legal challenges which say some insurers and their agents do not use these sources in a fair way. The allegation is that they do not take an average of multiple sources to produce a true market price. Instead they pick whichever source produced the lowest valuation, thus cutting payouts for insurers.
Photo Credits
photo_camera Crash on the street. German auto model 2007. image by Dariusz Kopestynski from Fotolia.com