What Is a Crossover SUV?
by Andy Joseph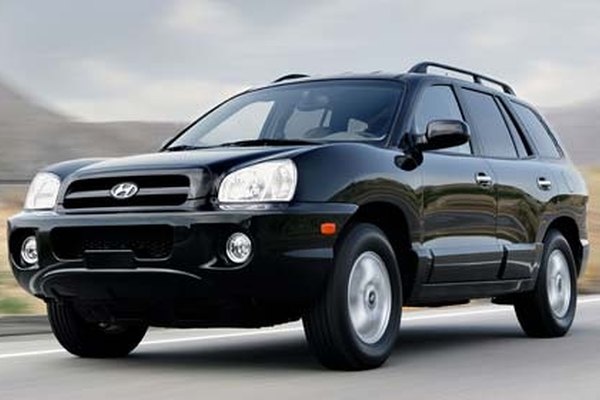 A crossover SUV is essentially a vehicle that looks like a Sports Utility Vehicle, but performs like a car. Around for at least close to 6 decades--and also referred to as CUVs (Crossover Utility Vehicles)--crossover SUVs have recently grown immensely in popularity.
Description
The crossover SUV uses a unibody platform that is based on the ride, handling and fuel economy characteristic of traditional cars. The body mounted to the frame that supports the automobile's drivetrain is designed to resemble that of regular SUVs or wagons, with high ground clearance, increased seating capacity and all-wheel drive capability completing the crossover manufacturing process.
Origin
The crossover SUV can trace its antecedents back to the 1950s. The Moskovitch 410, a Soviet car that debuted in 1957, is credited as the first crossover automobile. The AMC Eagle, which combined sedan, hatchback and wagon features, made its appearance in 1980. In the mid-90s, Subaru started manufacturing two of the first actual crossover SUVs: the Forester and the Outback.
Popularity
It was not until the 2000s, however, that crossover SUVs became popular. Once a mere marketing term, "crossover" eventually gained credibility in an SUV market growing with a diversity of makes and models. Between 2003 and 2005, the sale of crossover SUVs increased by 30 percent, making it a very profitable segment of the automotive industry.
Benefits
Crossover SUVs are designed in a way to perform better than traditional SUVs. It has a lower center of gravity, which reduces the chance of rollover, provides more stability and responsiveness and is lighter in weight, which contributes to better fuel efficiency. They are not designed for rugged, serious off-roading, but for on-road comfort.
Examples of Crossover SUVs
The Toyota Highlander is an example of a crossover SUV. It uses the midsize Toyota Camry platform, while being able to sit, at most, seven passengers. Similarly, Toyota's luxury division, Lexus, has its crossover entry with the RX, which is based on the platform of its midsize vehicle, the Lexus ES. The RX is viewed as the more upscale version of the Highlander. Other crossover SUV examples are the Honda Pilot (with its luxury counterpart, the Acura MDX), the Hyundai Santa Fe and the Ford Escape.
More Articles
Photo Credits
photo_camera automedia.com