How to Clean Whitewall Tires
by Linda Richard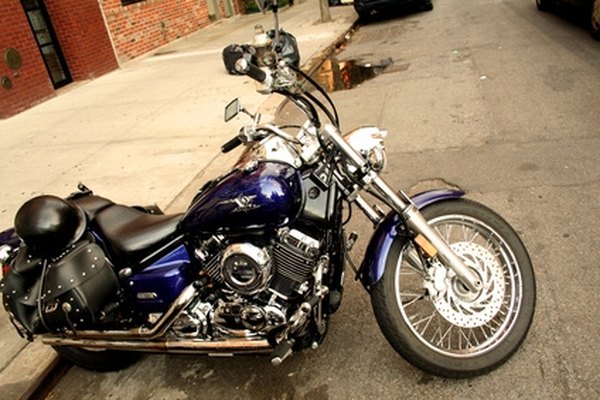 Whitewall tires are attractive to own, but they require maintenance. Brake dust and road grime are two of the common elements that require regular cleaning. With all the whitewall cleaners on the market today, a scrub brush and a can of cleanser may reveal the age of a biker or car enthusiast. You can clean whitewall tires with new products for cleaner, whiter tires.
Mr. Clean Magic Eraser
Clean whitewall tires with one of the new products on the market. Mr. Clean Magic Eraser Original is a rectangular-shaped pad with "water-activated micro-scrubbers" that has no harsh chemicals, and bike enthusiasts recommend it on forums.
Wet the Magic Eraser and rub the sponge around the whitewall to remove grime and brake dust.
Wipe with a clean water sponge or cloth.
Simple Green
Dilute the Simple Green concentrate with water in a bowl according to the directions on the spray bottle. Simple Green makes an all-purpose cleaner and a motorsports cleaner. Either will work on whitewall tires.
Place in another spray bottle or use a cloth or sponge to clean the whitewalls.
Spray Simple Green onto the whitewall and let it soak a few minutes.
Wipe with a damp sponge or cloth with clear water.
Tire Cleaner Products
Use Westley's Bleche-Wite or Castle's Dyna-White or a newer product called Duragloss Whitewall Tire Cleaner, products made for the industry. White Wall Wipes by Detail Pro is a new product for cleaning whitewalls. Wet the tire first.
Spray the tire cleaner on a sponge or cloth and wipe on the tire, or use the wipes provided by Detail Pro.
Brush with a stiff brush.
Green Cleaners
Use baking soda to clean whitewall tires. Make a paste of 1/2 cup baking soda and 1/2 cup water.
Apply the paste on the whitewall of the tire with a stiff brush.
Leave this paste on the tire for a few minutes.
Scrub with a stiff brush and rinse with clean water.
Warning
Tire cleaner products can damage aluminum or magnesium wheels and may burn your skin or eyes
More Articles