How to Check the Date on Your Tires
by Tricia Goss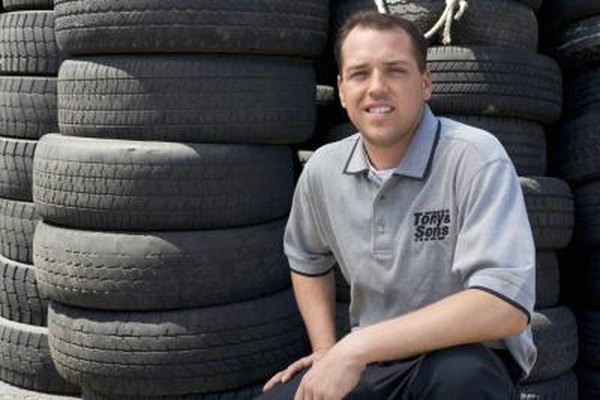 To be safe on the road, you should check your tires to make sure they are properly inflated and don't have leaks, bulges, excessive wear or damage. You should also check to see what year your tires were made. According to the National Highway Traffic Safety Administration (NHTSA), tires can degrade over time. It is especially important to check the age of tires that aren't driven on regularly, such as spare tires and those on recreational vehicles.
1
Look for lettering on the sidewall of your tires. It will be near the center of the tire.
2
Find a code that begins with the letters "DOT," short for Department of Transportation, followed by a 10- to 12-character combination of numbers and letters.
3
Skip to the last three or four characters in the combination. These should all be numbers, directly after three or four letters.
4
Translate the first two numbers. These numbers indicate the week in which the tires were made. For example, "15" would signify that the tires were made the fifteenth week of the year.
5
Translate the last one or two digits. If there are three digits, the tires were made before 2000. An "8" would signify that the tire was made in 1998. All tires made in the 2000s use a two-digit code for the date. Therefore, "08" as the last two digits inform you that the tire was made in 2008.
Tip
check Check your owner's manual to determine the maximum service life recommended for tires on your vehicle. The NHTSA recommends a 10-year maximum service life, but suggests that replacing tires after six years is even safer.
References
More Articles
Photo Credits
photo_camera Creatas/Creatas/Getty Images