Why Will My Car Go in Reverse But Not Forward?
by David McGuffin

Bizhan33/iStock/Getty Images

If you are driving an automatic transmission vehicle and it can only go in reverse, you may have a serious transmission issue that can only be solved by a mechanic. However, some transmission problems can be fixed by the novice do-it-yourself mechanic.
Faulty Transmission
Low Transmission Fluid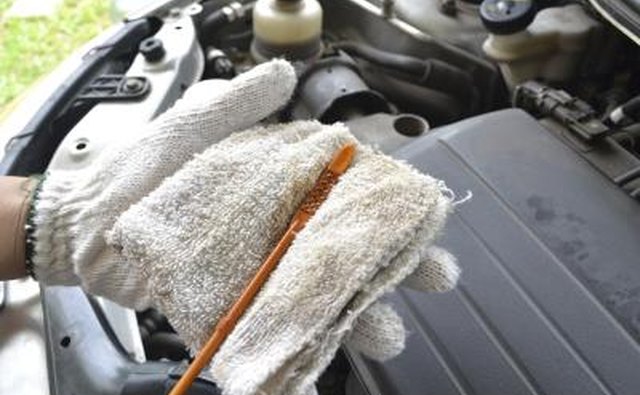 Once your vehicle has warmed up, check the transmission fluid level by removing the transmission dipstick, wiping it clean and reinserting it into the dipstick check. Remove the dipstick and note the transmission fluid level as indicated by the minimum and maximum lines on the dipstick. Add more transmission fluid if it is low.
Safety
References
Writer Bio
David McGuffin is a writer from Asheville, N.C. and began writing professionally in 2009. He has Bachelor of Arts degrees from the University of North Carolina, Asheville and Montreat College in history and music, and a Bachelor of Science in outdoor education. McGuffin is recognized as an Undergraduate Research Scholar for publishing original research on postmodern music theory and analysis.
More Articles