How to Add a Tow Package to a Toyota Highlander
by Contributor

http://ecomodder.com/blog/toyota-takes-worldbut-good/, http://www.northerntool.com/webapp/wcs/stores/servlet/product_6970_200332963_200332963

A tow package gives vehicles the ability to pull a significant amount of weight. Tow packages are extremely useful if you intend to pull recreational vehicles (such as boats, campers or ATVs) or machinery (such as tractors or construction equipment) behind your vehicle. Factory tow packages are available on newer models of the Toyota Highlander and can also be added on an after-market basis. This article will provide you with step-by-step details on how to add an after market tow package to your Toyota Highlander.
Step 1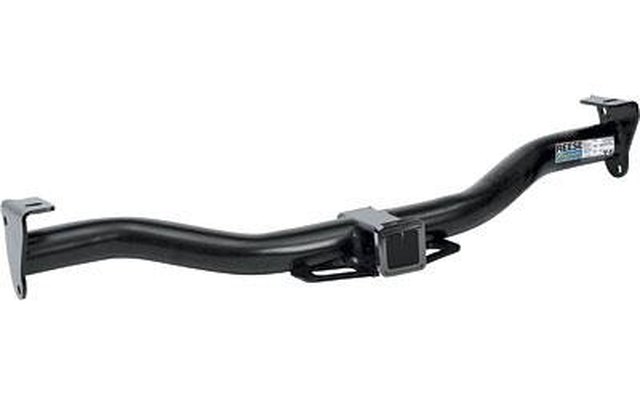 Insert the Class II tow hitch into the hitch receiver on the Highlander's rear bumper. Secure the hitch in place by inserting the steel pin through the holes on the receiver and the tow hitch. If necessary, use the hammer to tap the steel pin into place.
Step 2
Replace the Highlander's factory battery with the 68-amp battery. Open the hood and pry off the battery cover using a flat head screwdriver if necessary. Unscrew the wiring caps on the existing battery and remove them. Slide the new battery in place and re-screw the wiring caps using your hands.
Step 3
Fasten the wiring harness to the underside of the Highlander's rear bumper, directly under the hitch receiver. Use the four 8-inch steel bolts and the adjustable wrench to secure the harness in place.
Step 4
Attach two of the pin connectors to the fuses for each of the Highlander's rear brake lights. The fuses for the rear brake lights are located directly above the rear wheel-wells. Twist the wires of the pin connectors around each fuse and crimp them securely in place using your hands.
Step 5
Attach the final two pin connectors to the body of the wiring harness. These two pin connectors will attach to the wiring of your trailer and will operate the trailer's brake lights.
Remove the Highlander's factory mirrors using the adjustable wrench. Use the wrench to loosen the bottom of the mirrors, and then unscrew the mirrors with your hand. Hand-screw the tow mirrors into place, then tighten them with the adjustable wrench.
Tip
You can order the Class II receiver hitch, the wiring harness and the tow mirrors from Toyota or from an after market car parts supplier.
Warning
If you have an older Toyota Highlander with a 2.7 liter engine, you may also need to add upgraded cooling fans to the Highlander's engine. The 2.7 liter engine on older Highlanders will overheat when hauling loads in excess of 2,000 pounds for extended periods, unless upgraded cooling fans are added. It is best to take your car to a professional mechanic for this purpose.
Items
you will need
Class II tow hitch
6-inch steel pin
Hammer
68-amp battery
Wiring harness with 4-pin connectors
Four 8-inch steel bolts
Large tow mirrors
Adjustable wrench
http://ecomodder.com/blog/toyota-takes-worldbut-good/, http://www.northerntool.com/webapp/wcs/stores/servlet/product_6970_200332963_200332963
More Articles