How to Tow an Equinox
by Ryan Carter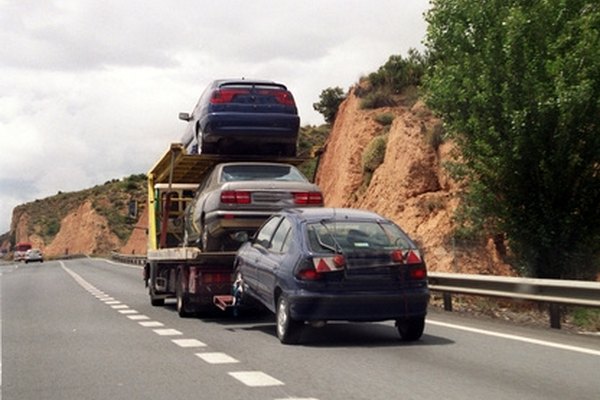 Towing a Chevrolet Equinox, whether behind a motor home for recreation or out of necessity, can be accomplished if the right accessories are used. An excellent vehicle for recreation, the Chevrolet Equinox provides seating for five in a compact but well-equipped body which makes the vehicle popular among RV owners. Both front-wheel-drive and all-wheel-drive versions are capable of being dinghy towed, which is towing the vehicle with all four wheels on the ground, or towed via a dolly.
Dinghy Towing
Connect the tow bar to the rear of the motor home and to the front of the Chevrolet Equinox, following the tow bar manufacturer's instructions.
Insert the key into the Chevrolet Equinox and turn to the accessory position.
Shift the transmission into neutral.
Switch all accessories in the Equinox off.
Remove the discrete logic ignition switch fuse from the instrument panel fuse box.
Tow the Chevrolet Equinox to the desired location.
Engage the parking brake.
Shift the transmission into park.
Reinstall the discrete logic ignition switch fuse.
Start the Chevrolet Equinox and let idle for five minutes.
Dolly Towing
Connect the dolly to the towing vehicle.
Position the front wheels of the Equinox on the dolly.
Shift the transmission into park and set the parking brake.
Follow the dolly manufacturer's instructions for securing the Equinox to the dolly.
Release the parking brake once the Equinox is secure.
Tip
Lubricate the transmission by running the Equinox for five minutes at the beginning of each day and at each fuel stop when dinghy towing.
Warnings
Not removing the discrete logic ignition switch fuse will cause the battery to drain.
The power steering cooler may need to be removed on a newer Chevrolet Equinox before the vehicle can be dinghy towed.
More Articles