How to Add Gasoline to Diesel to Use for Fuel
by Kennedi Rose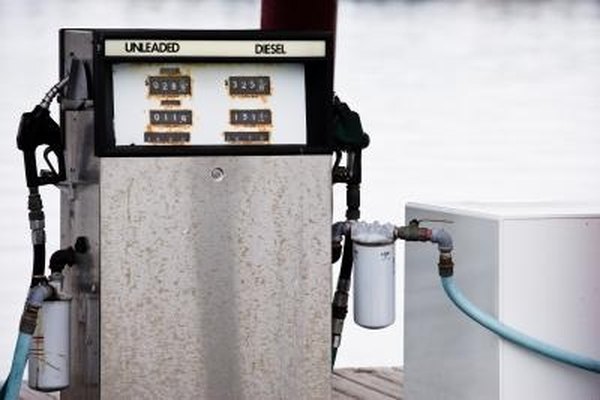 Adding gasoline to diesel tanks might prevent the diesel from gelling in cold weather. However, doing this in a newer car might result in engine damage, so it is important to check your owner's manual before deciding to add diesel to your car. If you're in doubt about whether or not your car is old enough to accept a gasoline mix, refrain from doing so.
Check the label on the diesel pump that you intend to use. Ensure that it is not a low-sulfer diesel fuel, which should not be mixed with gasoline.
Pump one gallon of gasoline into your empty fuel tank. Any grade of gasoline is okay.
Fill the rest of the tank with diesel fuel. Make sure you do not operate your vehicle in between Step 1 and Step 2.
Warning
close Mixing gasoline with low-sulfur diesel fuel can cause engine damage. Use caution when mixing gasoline with diesel on new cars, as this could also result in engine damage. Check your owner's manual to see if it is prohibited.
References
Photo Credits
photo_camera Jupiterimages/Photos.com/Getty Images