The Best Winter Wiper Blades
by Bonnie Conrad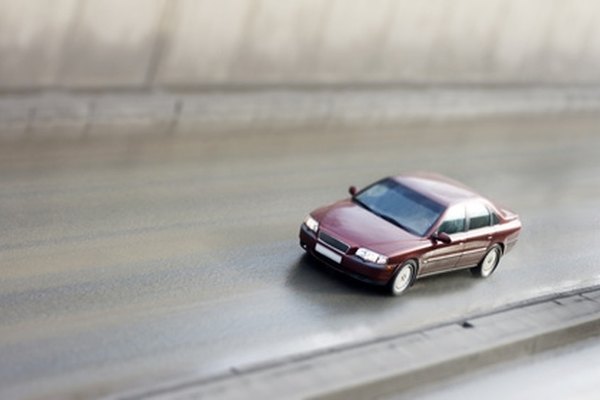 When the snow and sleet of winter rolls into town, it is critical that your car be in top condition. That means having a complete tune-up and fluid change, as well as equipping your car with the best possible wiper blades. It is important for winter drivers to keep in mind that no matter what the brand or design, new wiper blades will perform much better than blades that are only a couple months old. That is why part of your winter preparations should be to purchase and install a brand new set of quality wiper blades right before the first snowflakes start to fly.
Rain-X Latitude Blades
Rain-X should be a familiar name to drivers. The company sells a number of products that promise to help drivers to see better and get the most out of their cars. The Rain-X Latitude wiper blades are a relatively new entry into the market, but they have already garnered a lot of positive reviews from drivers. The Rain-X Latitude wiper blade is designed to contour to the windshield. This contoured design allows the wiper blades to clear the entire surface of the windshield, without the streaking and uneven coverage so often seen in traditional blade designs.
Anco Contoured Wiper Blades
Anco also makes an excellent contoured wiper blade. The contoured design of the blades allows them to clear the entire windshield surface of ice and snow. The design of the blades also reduces the streaking that could otherwise make it hard to see through the windshield. Another feature of the Anco blades is that they are often less expensive than the Rain-X version.
Bosch Micro Edge Wiper Blades
The Bosch Micro Edge wiper blades are specially designed for driving in rain, ice and snow. These wiper blades use a tension spring that holds the blade against the windshield, resulting in a cleaner wipe. This design also helps the wiper blades to last longer, providing a lower overall cost of ownership. The blades use a natural rubber wiping surface that allows the blade to clean the entire windshield in even the harshest winter conditions.
References
More Articles
Photo Credits
photo_camera luxury car - model toy car image by alma_sacra from Fotolia.com