How to Store an RV
by David Somerset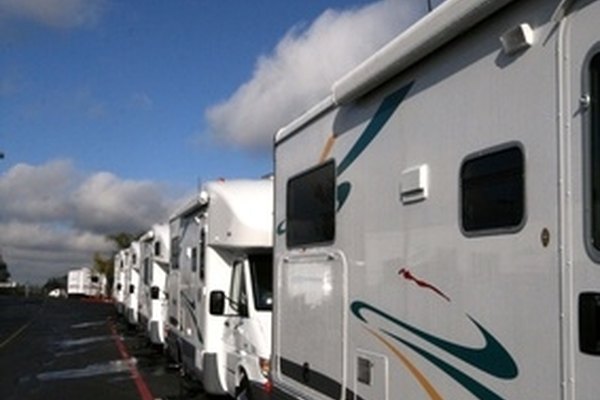 A recreational vehicle (RV) is an excellent way to take a vacation when you are on a budget. Avoid the costs of hotels by bringing your accommodations along. When you are not using your RV, properly store it to keep it in working condition. Finding the right storage solutions will take time and money, but in the end, properly storing your recreational vehicle will make it last longer.
Drain the water system of your RV and sanitize it. Fill the water system with RV antifreeze if you are storing the RV in a cold climate. Leave the water system fully drained if storing the RV in a warmer climate.
Purchase tire covers. Ultraviolet rays from the sun can cause tires to crack and deteriorate if they are not covered. Install tire covers on your RV tires any time you are not using the RV.
Close the propane valve or remove the propane tank from your RV. Light a stovetop burner inside the RV and allow it to burn until all of the propane has been removed from the gas system.
Disconnect the battery. Remove it from the RV and store it in a cool, dry area. If storing the RV in a warm climate, don't leave the battery anywhere in the RV.
Defrost the refrigerator and remove all perishable items from the fridge and pantry. Leave the refrigerator door and all other interior doors open for ventilation purposes.
Purchase an RV cover. Keep the RV covered any time you are not using it.
Tips
check Follow your RV manufacturer's instructions for draining the water system; the procedure will vary from model to model.
check An RV cover is not necessary if you are storing your RV at an indoors RV storage facility.
References
More Articles