Scooters That Are 650 CC & Up
by Don Kress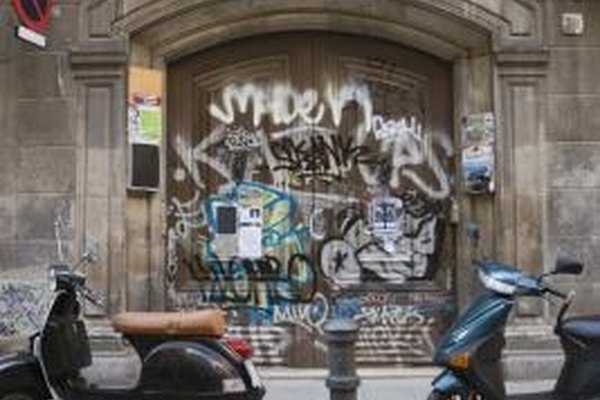 Scooters displacing more than 650cc are extraordinarily rare creatures. Of the two manufacturers who have produced 650cc or larger scooters worldwide, just one large-displacement scooter remains. The Suzuki Burgman is currently the largest scooter in regular production worldwide, The Kymco Myroad, Piaggio Gilera GP 800 and Honda E4-01 750cc are either relatively limited production scooters or are still in the planning and design phase.
Suzuki Burgman 650
The most available large-displacement scooter is the Suzuki Burgman. First released in 2003, the Burgman is considered a "touring scooter." The Suzuki Burgman features a liquid cooled twin cylinder engine that utilizes liquid cooling for optimum cooling efficiency, as well as disc brakes both front and rear. The upgraded Executive Burgman trim level features a power adjustable wind screen and anti-lock brakes.
KYMCO Myroad 700i
The Kymco Myroad 700i was a hit at the 2007 motor show in Japan, leaving the rumor mill buzzing about performance attributes and comfort levels. The Myroad 700i never made it to production, however, due to Kymco's having sold the rights to its 700cc engine to BMW, an agreement which barred Kymco from producing the scooter. Another version was shown at the 2010 Japan auto show as well as in Australia with promises that a 2011 Myroad was in the works. It has not as yet been released, however.
Piaggio Gilera GP 800
The Piaggio Gilera GP800 is a Europe-only limited production 839cc sport scooter with the current claim of being the fastest, most powerful production scooter in existence. Though not available for U.S. buyers, the Piaggio Gilera has rocked the scooter world with its distinctly sporty look and powerful 75-horsepower engine. The 90-degree V twin engine boasts four valves per cylinder for optimum fuel efficiency, as well as an automatic shifted continuously variable transmission, meaning there are no gears in the transmission and the acceleration is utterly seamless until the highest gear ratio is attained. In a departure for scooters, the front of the Piaggio Gilera is fitted with dual 300-mm disc brakes, while the rear is fitted with a single 280-mm disc brake.
Honda E4-01 750cc
The Honda E4-01 is a 750cc scooter still in pre-production. Although not as large in displacement as the Piaggio, the Honda E4-01 will possess a new multi-dimensional shaft drive, as well as a more compact engine design intended to improve rider comfort by giving both rider and passenger more room to stretch out for long trips. Another first for the E4-01 is the use of sport bike-influenced suspension components, including an inverted front fork as well as what Honda is calling "Unit-link Pro-arm suspension." The suspension is intended to further reduce the breach between the sport motorcycle world and scooter world by significantly improving the handling and capability.
References
Photo Credits
photo_camera Jupiterimages/Polka Dot/Getty Images