How to Rid a Vehicle of Mice
by Breann Kanobi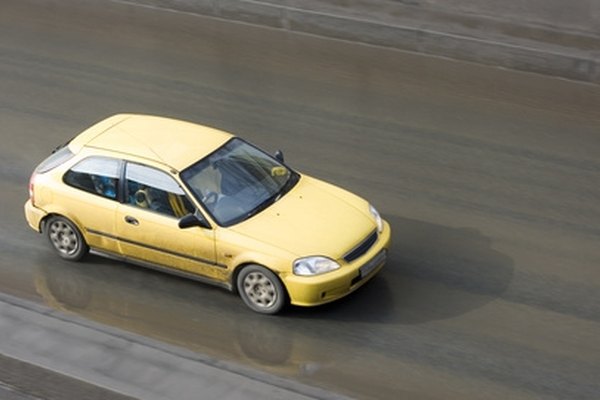 When you leave a vehicle unattended for a long time, you may be leaving a home for mice. According to Earth Kind, mice often infest RVs because they have much larger openings than normal cars. Mice pose a risk for humans because they carry disease and parasites. Mice may also eat fabric or wiring in a car, causing damage to the interior or the engine. If you prefer a more humane approach to mice removal, avoid glue traps or mouse poison.
Car Interior
Seal any openings in your vehicle. This includes any small cracks. Apply a rubber sealant to the crack in the vehicle and allow the cracks to dry. If the vehicle has extensive cracks, you may need to perform a more serious repair.
Place glue traps in your vehicle along the floors. Place one trap on the floor of each seat of the car.
Check the traps every day for mice. Remove any mice on the glue traps.
Apply a natural rodent repellent such as Shake Away. Sprinkle a quarter-sized amount of the repellent on a paper plate and place plates around the floor of your car or RV. Replace the granules every three weeks.
Engine
If possible, park your car in a garage or cover it with a tarp. This helps keep new mice from entering your engine.
Open the hood of your car. Place three to five moth across the engine. Leave the mothballs in the engine overnight. These mothballs should work to drive away mice.
Remove mothballs from your car before driving.
Continue leaving mothballs in your car overnight until mice no longer inhabit your engine.
Tip
check Clean your car thoroughly whenever you eat in the car to reduce your risk of attracting mice.
Warning
close Do not place mothballs where children or pets can reach them.
More Articles
Photo Credits
photo_camera yellow car, a honda japanese sport car model image by alma_sacra from Fotolia.com