How to Repair Interior Car Door Scratches
by J. Taylor Ludwig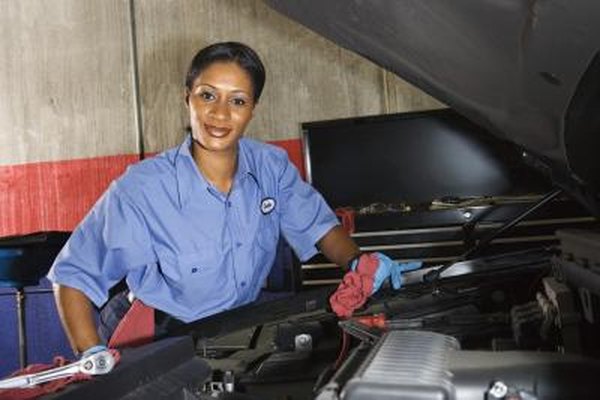 The inside of your car door takes a beating. Shoes, purses, packages and keys rub up against it. It is unusual to see a used car that doesn't have at least a few scratches to the interior car doors. Most interior car doors are made from a hard plastic. You can repair scratches to your interior car doors similarly to how you repair scratches to any hard plastic.
1
Mix 1/8 cup dishwashing soap and warm water in a bucket.
2
Use a sponge to clean the doors with the solution in the bucket. Focus on spots where the scratches are. If the plastic doors are textured then try to remove all the dirt from the scratched textured areas.
3
Apply plastic filler to the interior car door scratches. Smooth the filler with a small putty knife. Ensure you fill the entire scratch with the putty.
4
Remove excess plastic filler with a utility knife. Cut it at the edges of the scratch and remove it with your fingers. Let the plastic filler harden overnight.
5
Smooth the scratch down with a coarse 60-grit sandpaper until it's even with the rest of the interior door.
6
Apply a small amount of car wax to a soft cloth. Rub the cloth over the area you filled in with the plastic filler.
7
Remove excess wax with a clean area of the cloth.
Tip
check Clean the interior of your car every time you wash the exterior of your car so that you can more easily see when you have scratches on the interior doors and repair them as they occur.
Photo Credits
photo_camera Jupiterimages/Comstock/Getty Images