How to Rent a Full Size Passenger Van
by Tim Altork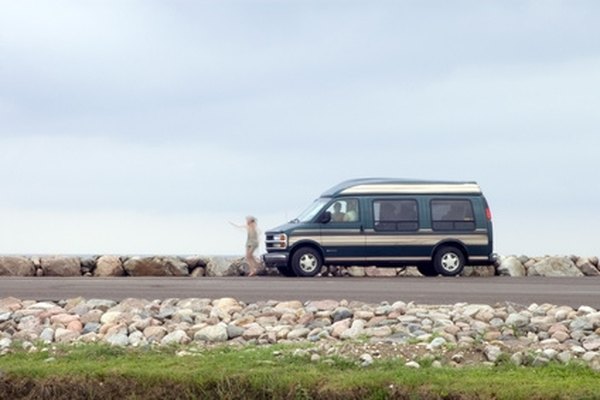 The task of renting a full-size passenger van is generally the same as renting any other type of car. Car rental agencies offer vans in their selection of automobiles, so the rental process is often just a matter of choosing your agency and selecting the van you want. You can make the reservation for the van online, but you'll complete the transaction at the rental agency office when you pick up the van or with the agent who delivers it to you.
Go to the Bandago website. Bandago offers nationwide rentals of Ford 15-passenger vans and either nine-seat or 12-seat Dodge Sprinters. You can get a price quote online, but you have to call its 800 number to place your order. The Ford vans come equipped with a video screen and a PS2 video game system. The Sprinters have video monitors as well and are equipped with wireless Internet. You must be at least 25 years old and have a valid driver's license and insurance to rent the Bandago vans.
Go to the Avis website. You can make a reservation for a 12-passenger van on the website. Specify where you want to pick up the van and where you will drop it off and the dates that you will need it. You will then be given a selection of optional add-ons to your rental, including a GPS device and child seats. You will then be asked to enter some personal information. A credit card number is not necessary to secure the reservation.
Visit the Breezenet website. Breezenet offers a searchable database of car rental companies and allows you to make a reservation for a van online. Enter your city, pick your dates and then filter the search for vans only. The website will show you a selection of vans from various rental agencies. Select the van you want, provide some basic information and your rental reservation will be set.
More Articles
Photo Credits
photo_camera car & travellers image by bright from Fotolia.com