How to Remove a Super-Duty Ford Headlamp
by Daniel Valladares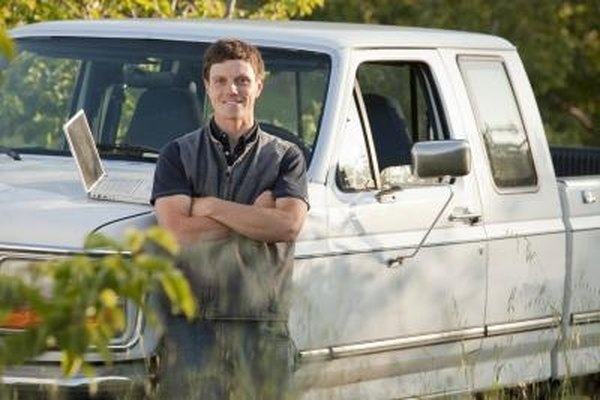 The Ford Super Duty is a line of commercial trucks introduced in 1998. Super Duty trucks are larger than the standard F-150 and include the F-250, F-350, F-450, F-550, F-650 and F-750 versions. The main difference between the trucks is the power of the engine. If a headlight needs to be replaced on any Super Duty truck, the process and bulb type are the same. Removing a Super Duty headlamp assembly is a simple process that only requires a couple of tools.
Open the hood of the truck and remove the keys from the ignition.
Locate the two screws holding the turning light assembly to the front of the vehicle and use a Phillips head screwdriver to remove them. Unplug the electrical connection from the turning light assembly then remove the assembly from the truck.
Unscrew the four retaining bolts from the headlamp with a 10 mm wrench then remove the bezel from the headlamp.
Remove the four screws that secure the headlamp in its retaining frame with the screwdriver then pull the retaining frame off the headlamp as well. Unplug the electrical connection from the back of the headlamp. This will release the headlamp.
Reach into the vehicle and pull out the headlamp. Close the hood.
Photo Credits
photo_camera Paul Avis/Stockbyte/Getty Images