How to Remove Headlight Covers
by Russell Wood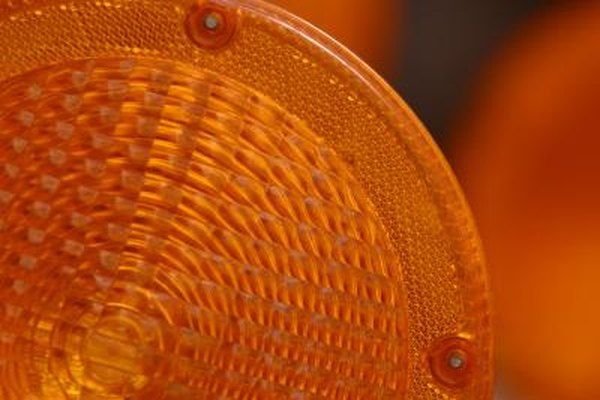 There are many different types of headlight covers out there. Companies make painted models for show use only, tinted models to complete a black-out look and patterned covers to create a new design. The thing is, these aren't always legal in every state, and there may come a time when a police officer asks you to take them off or risk getting a ticket. This isn't difficult to do, but you need to be careful when doing it so you don't damage the headlight.
1
Apply a heat gun to the edges of the headlight cover, moving it around frequently to avoid melting the plastic on the lens or the cover. Peel the cover off of the headlight using a plastic putty knife.
2
Insert a rubber eraser wheel into a drill and run the eraser wheel over the double-sided tape securing the cover to the headlight until it all comes off. Move the wheel around the panel so you don't build up too much heat in one area.
3
Spray the headlamp with automotive detailing spray then buff the liquid off of the headlamp using a microfiber towel.
More Articles
Photo Credits
photo_camera Photos.com/Photos.com/Getty Images