What Is the Purpose of License Plates?
by Michelle Inglesby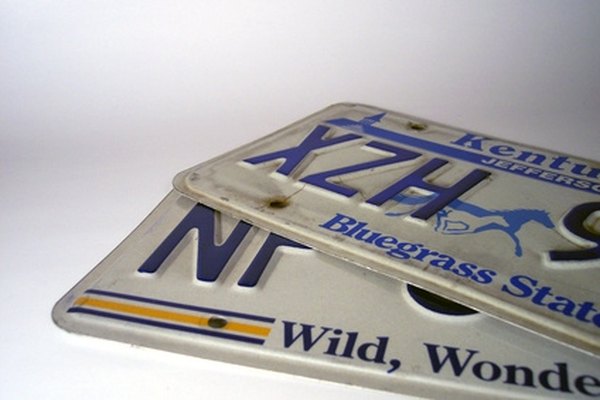 The purpose of license plates, also known as vehicle registration plates or tags, is to identify the car and its owner as well as to show that the car is registered with the government and has been through specific tests to ensure the car is safe to drive. These tests will depend on which state you register your car in. A car has to be registered in the state in which you legally reside.
Purchasing a Vehicle
When you purchase a car, whether used or new, through a dealership or private seller, you must also register your car to receive your license plates. The license plate is issued by your state's motor vehicle administration for a fee. Plates are placed on the back of cars and are supposed to be visible and legible. No coverings should be put over the license plate--even if they are clear.
Vehicle Registration
When you go to the department of motor vehicle administration, also called the MVA, they will issue you temporary tags--or license plates--until your actual plates have been made, which will generally come to you via mail. These tag numbers are held on record at the MVA. If you are pulled over for speeding, the police officer can type your license plate number into his database and pull up the personal information that you registered with the MVA. It is illegal to drive without registered tags or expired tags.
Registration Renewals
Your license plate and vehicle registration expires every two years in some states, and annually in others. You will have to renew your registration when you receive the notice in the mail. In the case that the renewal does not arrive in the mail, be aware of your registration expiration date. To renew your registration, there are certain tests your car will have to undergo, depending on which state you live in. Examples of these tests might be a Vehicle Emissions Test or a State Inspection. These tests are done to make sure your car is safe to drive.
More Articles
Photo Credits
photo_camera license plates image by timur1970 from Fotolia.com