How to Protect Car Doors From Dings
by April Ort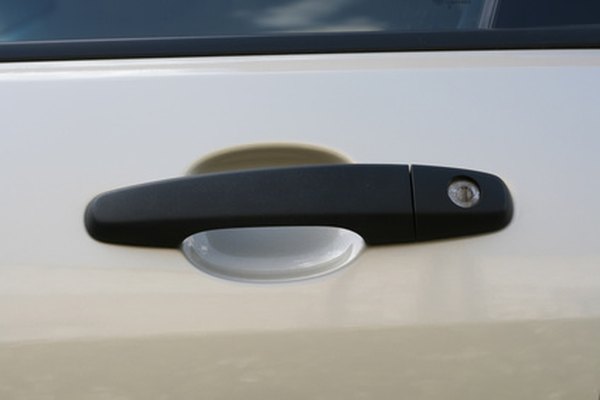 Runaway shopping carts, careless passengers and other unnatural causes can leave unsightly dings on your car doors. Although these mishaps may seem like an unavoidable occurrences, there are measures you can take to protect your car from the harm they cause. They are simple procedures that can only help your vehicle avoid premature depreciation.
1
Install body side molding to your car doors. These vinyl or rubber strips can be purchased from most auto parts stores. To affix molding to your vehicle, simply apply 3M automotive grade attachment tape to the molding and press it, horizontally, along the center of the door.
2
Park your car in parking spots on the end of a row or roomy spots where you can easily open both doors. This will reduce the chance of someone banging your car door when they open theirs by half. You can also park your car diagonally within two parking spots, but you run the risk of someone getting annoyed and purposely damaging your vehicle.
3
Park at least a few spots away from the shopping cart carriages. Steering clear of these cart collectors will reduce the chance of a runaway dent maker finding your car door.
4
Purchase magnetic car door protectors that you can stick on your car doors when leaving it in a parking lot. These are usually composed of a strong rubber material that provides a safeguard against overzealous car door openers.
5
Install car door edge guards around the doors of your vehicle. These guards are made of a soft vinyl and provide a cushion in case your door opens too far and hits another vehicle.
More Articles
Photo Credits
photo_camera car door image by koko300 from Fotolia.com