Mini Cooper Facts
by Rob Wagner

The BMW-owned MINI is a successor to the hugely popular Mini Cooper produced between 1959 and 2000, but is technically unrelated to the original model. Many Mini Cooper enthusiasts object to the MINI--spelled with all capital letters--being compared to the original because it possesses none of the characteristics other than a similarity in body design. More than 1 million MINIs have been sold since BMW took over production.
History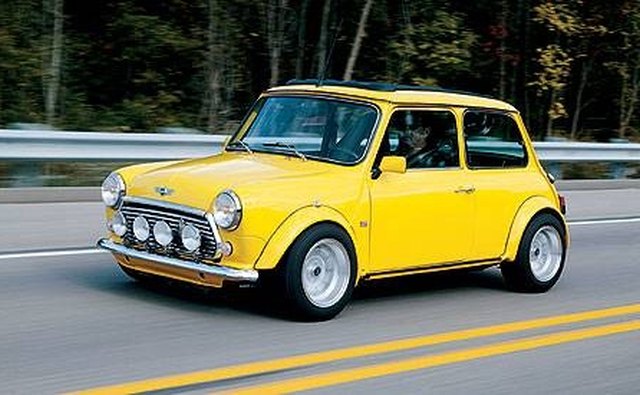 The original Mini Cooper enjoyed an exceptionally long run with various models until the cash-strapped Rover Group, the car's owner, halted production in 2000. Almost immediately, BMW picked up the concept and introduced the BMW MINI. The new version is bigger, more powerful and employs more safety features. In 2007, it was redesigned with its mechanical components updated.
Significance
Function
Types
Features
Size
Fun Fact
Writer Bio
Rob Wagner is a journalist with over 35 years experience reporting and editing for newspapers and magazines. His experience ranges from legal affairs reporting to covering the Middle East. He served stints as a newspaper and magazine editor in Saudi Arabia and the United Arab Emirates. Wagner attended California State University, Los Angeles, and has a degree in journalism.
More Articles