How to Make a Homemade Motorbike
by Michael Cantrell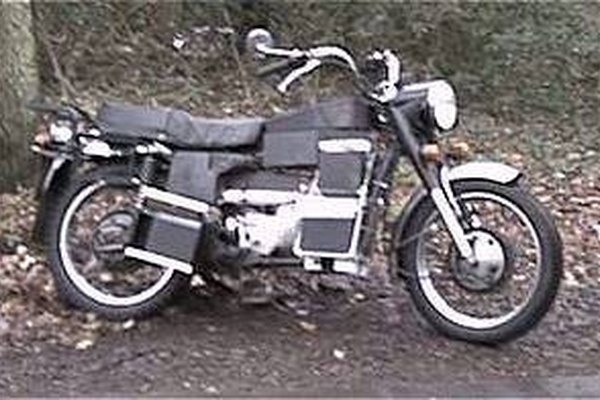 With all of the uncertainty about gas prices and the talk about "going green," more and more individuals are turning to vehicles that use fuel sources other than traditional gasoline. People are investing in cars that run on solar power and battery charges, and some car models are being designed to run on water! There has never been a better time to build a homemade, battery-operated motor bike than right now. The process doesn't require you to be an expert, and the bike virtually pays for itself with all the money you will save from not having to purchase gas.
Visit a local junkyard or motorbike dealer and choose an older used model to use as the frame for your battery-powered motorcycle. There is a variety of styles at a variety of prices, so choose one that best fits your needs and your budget.
Clear adequate workspace in your garage and clean it up to avoid safety hazards.
Remove all the internal-combustion parts from within the bike frame. Empty the gas tank and cut a hole in the bottom of the empty tank. Make sure there is no gasoline left in the tank before you begin cutting, to avoid fires.
Put on your welding gear and weld battery boxes to your bike's frame. The batteries should fit tightly into each of their boxes, but still be loose enough to easily remove and recharge.
Clean up the frame of your motorbike. Use rust removers and other cleaning products to remove all of the rust, dirt and other buildup that might be on your bike frame.
Connect the batteries to the motor of your bike using the appropriate wiring. Make sure all the connections are correct and that the right amount of power is flowing to the motor from the batteries.
Use paint remover to remove the old coats of paint from your bike frame. You can purchase some decent paint remover for an affordable price at your local hardware store.
Paint your bike the color of your choice. This is your bike, so truly make it yours by giving it a custom paint job and detailing the way you want it done. It's best to use a spray gun to paint your bike, as this will prevent missed spots.
Take your bike to a dealership to be inspected and then have it insured. This helps make sure your bike is up to legal standard, and that your new investment is well-protected.
More Articles