List of New Car Warranties
by Dennis Hartman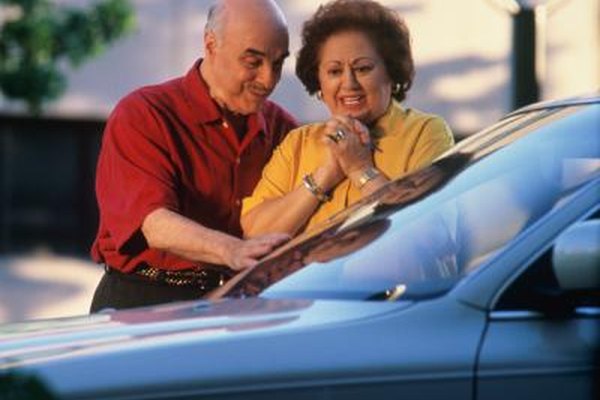 One of the biggest advantages of buying a new car is the inclusion of a manufacturer's warranty. These warranties vary in length and the extent of the coverage they provide. When buying a car, it's important to understand the different types of warranties offered by various automakers, along with optional extended service plans or long-term warranties that may be available for an additional fee.
Limited Warranty
Every new car comes with a basic warranty, sometimes referred to as a limited warranty or bumper-to-bumper warranty. The limited warranty covers specific vehicle components and systems, generally those that are most likely to fail under normal use. Limited warranties may cover anything from windshield wipers to mirrors. Limited warranties do not include regular maintenance items such as engine oil, wiper blades or headlight bulbs. In addition, a limited warranty does not apply to damage from an accident or improper maintenance (both of which are covered separately by most insurance policies).
Powertrain Warranty
Most new vehicles also come with a factory powertrain warranty. This important warranty applies to the vehicle's engine, transmission and other drive components. These are among the most expensive systems in the car to repair or replace, and they represent a significant percentage of the new car's value. Oftentimes the powertrain warranty lasts longer than the limited or basic warranty.
Extended Warranty
Extended warranties are those warranties that last longer than their "standard" counterparts. In some cases, automakers advertise an extended warranty as standard to set it apart from shorter-term warranties offered by other companies, but most extended warranties cost extra and simply extend the period of coverage, both in terms of years and vehicle mileage. For example, a 3-year/36,000-mile warranty may be the standard warranty for a new car, but buyers can opt to extend this to a longer term by purchasing an extended warranty along with the car, which may bring the warranty's term to 5-years/60,000-miles, or even 10-years/100,000-miles. The value of such warranties is difficult to determine since it is based on the likelihood of significant problems with the car in the future. To some drivers, the greatest value of an extended warranty is peace of mind, knowing that all major damage will be repaired at no cost to them for what may be the life of the car.
Other Warranties
Many automakers offer additional warranties, either as supplements to a limited or powertrain warranty or as part of a deluxe warranty package that adds additional coverage for a fee. One example is a corrosion warranty, which usually covers rust that creates a hole in the vehicle exterior. Despite sometimes being called a rust warranty, such warranties do not cover surface rust on the vehicle. Another warranty is the roadside assistance warranty, which provides help in case of an emergency or breakdown. Emissions warranties round out the list, covering problems with the vehicle's emissions control system.
References
More Articles
Photo Credits
photo_camera Jupiterimages/liquidlibrary/Getty Images