Jeep 3.8L V-6 Performance
by Charles Green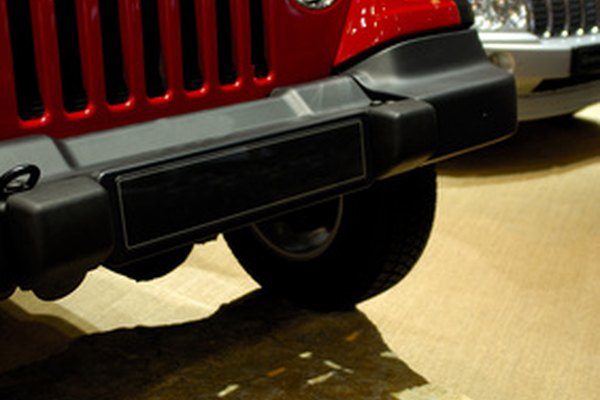 A 3.8-liter V-6 engine comes standard with late-model Jeep Wranglers, a compact utility vehicle whose origins go back to World War II. Available in two- and four-wheel drive, the Jeep Wrangler offers a six-speed manual transmission or optional four-speed automatic transmission.
Specifications
The 3.8-liter V-6 engine consists of a cast-iron block with aluminum alloy cylinder heads. A two-speed electric fan enables the Wrangler to handle challenging off-road conditions. This engine uses electronic throttle control and runs on regular gasoline.
Performance
The Jeep V-6 offers 202 horsepower and 237 foot-lbs. of torque. This engine replaced one four-cylinder and two V-6 engines previously offered on the Jeep Wrangler.
Fuel Economy
The two-wheel-drive Jeep Wrangler gets 15 miles per gallon (mpg) city and 20 mpg highway. For the four-wheel-drive model, the Wrangler has a rating of 15 mpg city and 19 mpg highway.
References
Photo Credits
photo_camera jeep rouge 2 image by Jerome Dancette from Fotolia.com