Instructions for Helicoil Installation
by T.J. McDonald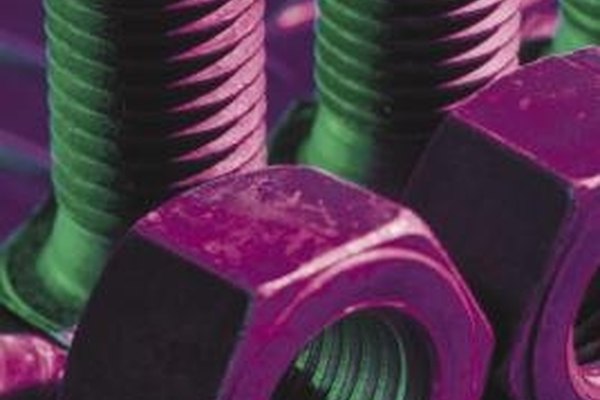 Using a Helicoil kit to repair stripped threads on a car part is one way to keep some of your hard-earned money in your pocket. Many parts of your vehicle have openings that are threaded to accept a bolt to attach parts to the vehicle or one part to another. When these threads are stripped, it may be impossible to use your vehicle until it is repaired. A Helicoil device enables the average do-it-yourselfer to make these repairs without the help of a mechanic.
Put on the eye protection and gloves and drill out the hole that has stripped threads, using the drill and the proper-sized bit for the Helicoil repair insert. The drill bit size is specified in the Helicoil repair kit. Drill deep enough to place the insert below the surface being drilled into and to accommodate the length of the bolt.
Clean any metal shavings from the newly drilled hole with the vacuum cleaner or a telescoping magnetic tool.
Tap the new threads into the hole using the tap supplied in the kit.
Place the Helicoil insert onto the mandrel in the kit and twist the insert into the hole until the top is 1/4 turn below the work surface.
Use the included tang break-off tool to remove the top tang of the insert. Place the tool on top of the insert and hit it sharply with the hammer. For larger inserts, use the needle-nose pliers to break off the tang.
Tips
check A drop or two of oil on the tap will make turning the thread tap easier.
check Keep the drill and tap in line with the hole when performing the operation to make sure the threads are as straight as possible.
Warning
close Make sure to use gloves and eye protection, since metal shavings produced will be sharp.
References
Photo Credits
photo_camera Ablestock.com/AbleStock.com/Getty Images