How to Install Hood Insulation
by Jack Hathcoat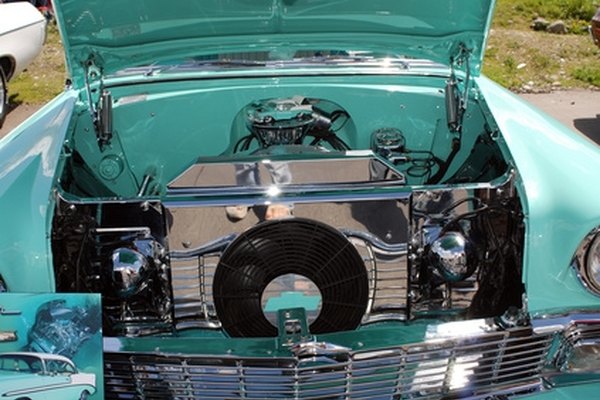 Hood insulation is important for several reasons, including noise abatement and heat management. The most important reason is to protect the hood's paint. Excessive engine heat greatly shortens the life of the paint. To prevent this, car manufacturers install hood insulation, also known as hood blankets. Most of them offer adequate protection. They are held in place by plastic push pins that are easily removable for blanket replacement. Another option is to use an upgraded insulation product, such as Dynamat, to improve overall hood insulation.
Remove the old hood insulation by gripping the stems of the push pins with side cutters. Lever the pins out and discard them along with the old insulation.
Fit the new insulation in place with the help of an assistant. Insert the new push pins.
Install Dynamat by making cardboard templates of each area that the mat will fit. Place the cardboard patterns on the mat and trace the outline with a marker. Cut the mat to size with a razor knife.
Remove the adhesive backing off the cut piece. Carefully place it on hood. Continue working in this fashion until the entire underside of the hood is covered with insulation.
References
Photo Credits
photo_camera vintage car chrome engine image by Leticia Wilson from Fotolia.com