Dodge Durango Oil Pressure Problems
by Charm Baker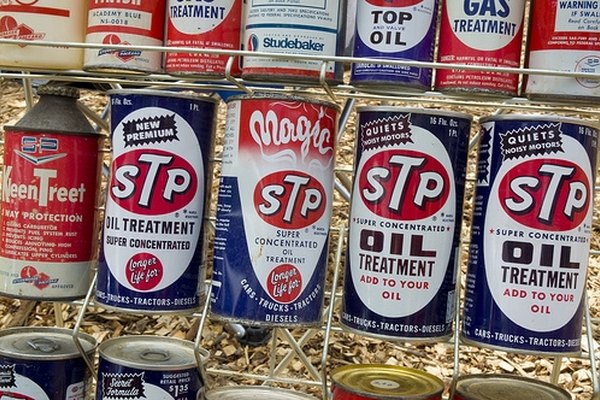 If you're in the market for a Dodge Durango Sports Utility Vehicle (SUV), there are some things you should take into consideration before making your purchase. The Dodge Durango compact SUV has been experiencing a number of problems, including a sudden and potentially hazardous loss of oil pressure while in motion. This kind of episode when the vehicle is in operation could have fatal results, yet this is one Durango mechanical failure not yet addressed.
History
The Dodge Durango has created one problem after another for Chrysler to resolve. As the manufacturer of the compact SUV, Chrysler is responsible for making sure it operates efficiently and the way it was designed to do. Unfortunately, the 2000 series of Durango vehicles have undergone a variety of recalls. Not all the complaints have been properly acknowledged. Problems related to the loss of oil pressure have barely been documented.
Features
If the looks, size and style of the Durango were all that really mattered, Chrysler would have no cause for concern. The spacious interior containing three rows of seats can easily accommodate up to eight passengers. When the rear seats are let down, there is 88 cubic feet of hauling space available for use. The 245-horsepower engine uses just a little less gas than General Motor's full-sized Suburban. For such purposes, the Dodge Durango has a lot to offer.
Warning
But motorists rely on more than the Durango's looks. Concerns about loss of oil pressure in the Durango may not be getting the attention it deserves, but that hasn't stopped disgruntled consumers from complaining to Consumer Affairs and commenting in online forums. It's not uncommon to read experiences about these motorists finding evidence of sludge in the oil or losing oil pressure when driving. These are warning signs that something is not right with the vehicle.
Solution
No official action has been taken regarding the Dodge Durango oil problem (as of this writing). Consumers who are having problems can register a formal complaint with the Office of Defects Investigation (ODI). The ODI has a SaferCar.gov website that is set up specifically for investigating defects and facilitating vehicle-related recalls. If you would like to submit a complaint, you can contact SaferCar.gov online (see Resources section) or speak to someone there over the phone by calling the hotline number: (888) 327-4236.
Speculation
The sludge that develops in the oil warrants more attention from manufacturers. This toxic waste material pollutes the air when it burns in and around the engine. Also, sudden drops in oil pressure serves to disrupt proper operation of the vehicle. It is hoped that Chrysler will soon address this issue and remedy the situation. Some auto dealers have taken the initiative to inform potential buyers about known car problems. AutoBuyGuide.com encourages consumers to search and view former Dodge recalls before deciding to purchase one (see Resources section).
References
More Articles
Photo Credits
photo_camera Image by Flickr.com, courtesy of Chris McClave