How to Customize a Honda Accord
by William Zane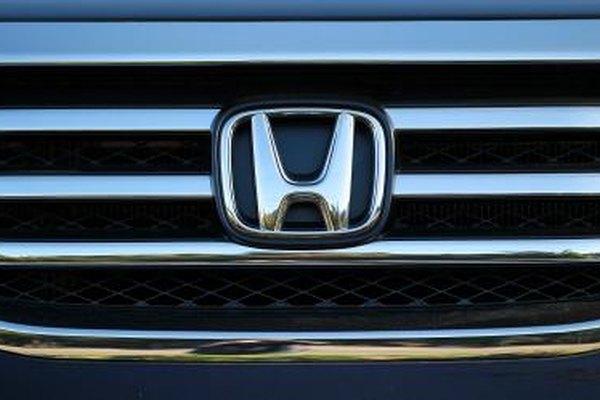 The Honda Accord has been one of the most successful and popular models produced by any automotive manufacturer. The Accord offers a desirable combination of reliability, quality and practicality that other car makers in the segment have been hard-pressed to beat. And though the Accord is not as popular as some Honda models, like the Civic, when it comes to the tuner crowd, this can still be a great car to customize.
1
Install larger wheels and tires. The Accord (like most production cars) comes with relatively small wheels and tires, so one of the first upgrades is usually installing a set of aftermarket wheels and tires. Not only will your Accord look better, but it will likely handle better as well with wider, stickier tires. When it comes to wheels, you can go "blingy" with a set of chrome rims or install more purposeful-looking racing style alloys.
2
Lower the suspension, either with conventional lowering springs, or performance shocks and adjustable coilovers. If you really want your car low, install an air bag suspension. The latter option is not cheap nor is it performance-oriented, but it is the best way to get a ground-scraping ride height. If you are more concerned with performance, then one of the first two options is the best bet.
3
Install a body kit. When people hear the word custom, it often conjures up visions of wild body kits and crazy paint jobs. This is true to a certain extent, though there is nothing wrong with showing a little restraint when it comes to the exterior of your Accord. While you can install a full blown body kit from a company like Veilside, you can also change out the head and tail lights for an appearance upgrade. Having your Accord custom-painted is another option, with only your imagination as the limiting factor… and the size of your wallet.
4
Modify the interior. If you're going for The Fast and The Furious look, install a pair of one-piece racing buckets from a company like Sparco. After that, install a smaller, sportier wheel, an alloy shift knob and alloy pedals. To make the seats look right and add safety, replace the stock belts with a set of racing harnesses that will hold the occupants in much better. And, of course, no custom Accord is complete without an upgraded stereo system.
5
Tune the motor for more power. Install a cold air intake, a freeflow exhaust and a computer chip so that the motor is producing more horsepower. If you want even more performance, install a supercharger or turbocharger, both of which use compressors to force more air into the motor, thereby dramatically improving the power output.
Photo Credits
photo_camera Justin Sullivan/Getty Images News/Getty Images