How to Comparison Shop for Tires
by Hal Bartle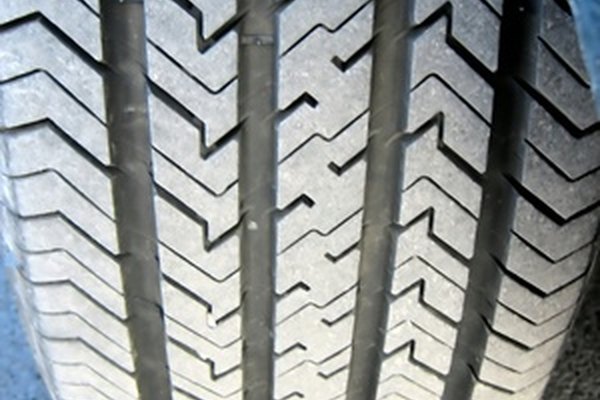 Every time you drive your automobile, you wear down the tires. Once a tire wears down too much, or if you get a significant hole in a tire, then you must replace it. Automobile tires, however, can be expensive and range anywhere from $100 for all four tires to more than $700 for all for tires. In order to get the best deal on tires, you must comparison shop by contacting multiple tire retailers and comparing prices between the tire makes and models.
1
Identify your tire size. The tire size is located on the side of your tire and is a combination of letters and numbers in the following form: "P175/65R13." The "P" indicates that it is a passenger vehicle tire, the first number is the width of the tire, the second number is tire's aspect ratio, the "R" signifies that it is a radial tire, and the last number is the diameter of the tire. Write the entire number sequence down.
2
Contact local auto parts stores and tire replacement shops. Ask the shops whether they have your size tire in-stock, and the prices of each tire. Write down the makes and models of the tires, as well as the prices. Further ask if there are any special offers available, such as "buy three tires, get one free." Chain stores, such as Pep Boys, Walmart, Bridgestone and Firestone carry and install car tires. Also contact smaller local car shops and mechanics in your area.
3
Choose a tire type. There are many different types of tires on the market and you must choose a tire that will best suit your needs. There are high performance all-season tires, regular all-season tires, touring all-season tires, studded winter tires and stud-less winter tires. Consider your climate and environment; then choose a tire type. Also consider the maker of the tire. Some are of a higher quality than others, but that does not mean that it will last longer. Ask the retailer how long, on average, the particular tire will last.
4
Compare the tires by price and style. Once you have determined the tire type and make, compare the prices and pick the tires that provide you with the quality you want at a price you can afford.
Tip
check If you wish, you can also search for tires on the Internet, using websites such as Tire Rack. If you purchase tires over the Internet, contact various tire shops to see if they will install tires that you purchased from an online retailer, and compare their prices.
References
More Articles
Photo Credits
photo_camera detail of a car tire image by Albert Lozano from Fotolia.com