How to Compare Auto Tires for Quality
by Elizabeth Streeter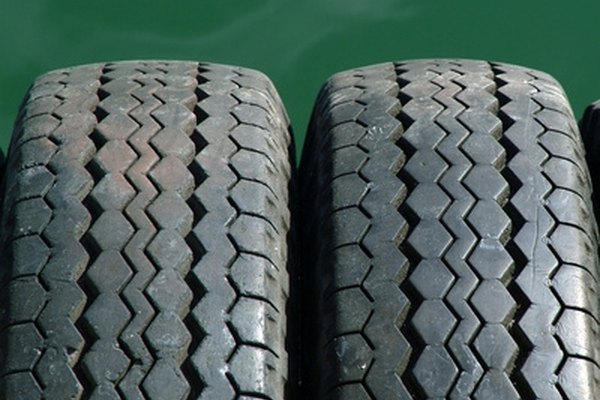 If you have a car, tire purchasing is a necessary part of life. With so many tire options available, it can be hard to compare and choose tires that meet your needs. The most important features to consider include handling and tread life.
Features
Compare tires based on how well the tires can handle wet weather and extreme temperatures. Tires grades go from A to C for temperature and AA to C for wet-weather handling. Scores in the A range represent the best grade while scores in the C range represent the worse.
Tread Wear
Tire manufacturers grade tire treads based on wear and tear. Based on a standard grade of 100, theoretically, tire grades with a score of 200 would last two times longer, getting more mileage, than tires graded at the base grade.
Considerations
Your new tires should match the same specifications as your existing car tires, matching the size, load capacity and speed rating. You can usually find the manufacturers' tire recommendations in the car's glove compartment or on the frame of the car door.
More Articles
Photo Credits
photo_camera tires on water image by JoLin from Fotolia.com