How to Get a Class A CDL
by Jen Davis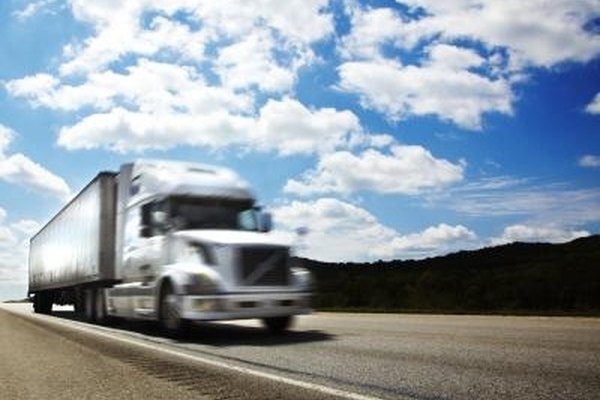 The Class A commercial driver's license is the highest level driver's license available in the United States. Class A CDL is required in order to drive specific types of vehicles, primarily 18 wheelers and tractor-trailers. Getting a CDL requires following a state-specific process and passing several different written and driving tests. There are schools that focus exclusively on training individuals for passing their CDL certification testing, but attending a CDL school is not required to get a license.
Obtain a copy of your state's CDL testing handbook. The handbook provides all of the information you will need to know in order to pass your state's written CDL test. The handbooks are available from your local Department of Motor Vehicles. You should not get a handbook from anyone besides the Department of Motor Vehicles because older handbooks or those not written specifically for your state test may not have all current information that is required to pass.
Study your CDL handbook. Take notes. Make sure you learn all the information thoroughly. If you are concerned about your ability to study and learn the information on your own, you may want to enroll in a CDL training school.
Obtain CDL instruction permit. This is a permit that allows you to drive vehicles that require a CDL license while supervised by someone with a CDL license. The CDL permit is intended to allow drivers to begin to get driving experience so they are able to pass their driving skills test.
Obtain a health card. CDL drivers are federally required to carry a medical card verifying their health and any health conditions. CDL drivers can not transport cargo between states without a medical card.
Take and pass state required knowledge tests and driving skills test. If you are able to pass all tests, you will be issued your Class A CDL License. Once you have your CDL, you can test for and pass the tests for additional endorsements to be added to your license. Endorsements are required for special cargo, including hazardous materials and passengers.
More Articles
Photo Credits
photo_camera Thomas Northcut/Photodisc/Getty Images