How to Change the Fuel Filter on a 4Runner
by Cameron Easey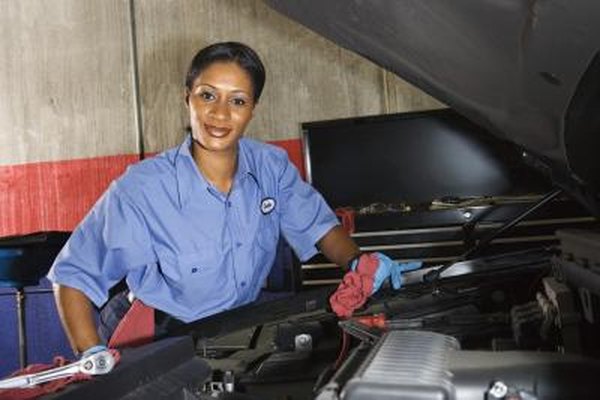 Change the fuel filter on a 4Runner by first finding where the fuel filter is located on the vehicle. One place the fuel filter can be, depending on the year of the vehicle, is near the rear of the torsion mount location on the passenger side of the inner frame rail. Once you have located the fuel filter, you need to make sure you have the proper tools to complete the project.
1
Loosen the fuel input line on the back of the fuel filter with the wrench. You can access the gas input line from underneath the vehicle. Be prepared for any gasoline that may come out of the line.
2
Remove the fuel line that is located at the front end of the fuel filter. You will need to reach this fuel line from above the fuel filter, and it may be a tight fit.
3
Remove the two bolts that secure the fuel filter assembly to the frame rail with the socket wrench.
4
Remove the old fuel filter assembly.
5
Insert the new fuel filter. Tighten the bolts with the socket wrench only slightly to allow extra space to connect the fuel lines.
6
Reconnect the fuel lines to the fuel filter and tighten them about halfway with the wrench.
7
Go back and tighten the bolts to completely secure the fuel filter assembly to the frame rail.
8
Finish tightening the fuel lines to the fuel filter.
9
Turn on the engine to allow for fuel to flow from the gas tank into the fuel filter.
References
Photo Credits
photo_camera Jupiterimages/Comstock/Getty Images