How to Buy a Vehicle From a Government Surplus Auction
by Ava Anderton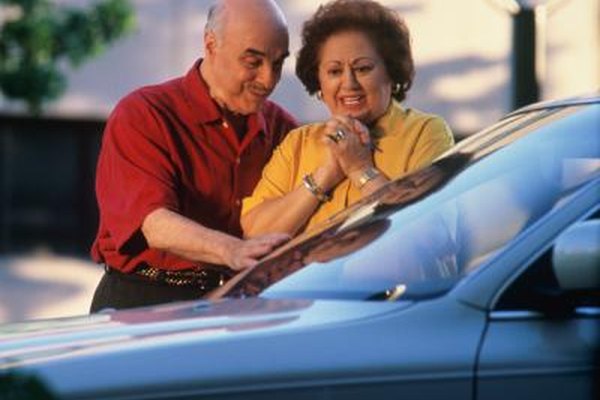 Each year, government agencies at the federal and state level sell their surplus vehicles to the public to raise revenue. Thousands of fleet vehicles and seized assets, including cars, trucks, sport utility vehicles, motorcycles, tractors, boats, aircraft and more are auctioned off. Live auctions are held in various states at scheduled intervals, and online auctions take place throughout the year.
1
Choose a specific government agency. Possibilities at the federal level include the General Services Administration (GSA), the US Marshals Service, the Internal Revenue Service, the US Military and the Department of Energy. States and local governments also hold auctions. The vehicles are usually sold through contractors. Links to specific auctions, auction houses and contractor websites can be found on the various agency websites, under "Surplus Property" (see References 1).
2
Decide on the type of auction you want to participate in. Federal agencies and their contractors hold many different types of auctions, including traditional live auctions (the most common), online auctions, drop-by sales (same-day silent auctions) and sealed bids, where the bids are submitted by fax, Internet or mail (see References 3).
3
Register for the auction. To bid on a surplus fleet vehicle, you will have to obtain a bidder number by registering (for free) at the auction facility on auction day or inspection day (see References 2). To register for online auctions at GSA Auctions.gov, you'll have to provide a working credit card (see References 1).
4
Inspect the vehicles prior to the sale. Different contractors have different rules for inspecting vehicles. For GSA auctions, you can obtain vehicle catalogs, which are usually posted online. Prior to auction, you can inspect the vehicles and turn on the ignition (see References 2).
5
Make a bid during the auction. Depending on the type of auction, bids can be made live or sealed. There may be a reserve price, which is a minimum bid amount that will be accepted for the vehicle. For online auctions, you will see a list of vehicles, lot number, current bid and the amount of time left before the auction closes.
6
Pay for the vehicle. If your bid is the winning bid, payment is due on the day of the auction. Financing is not available to purchase surplus vehicles at auction. Many forms of payment may be accepted for online or live surplus vehicle auctions. Check with each auction house on forms of payment that are accepted.
7
Take possession of the vehicle. As soon as the auction is over, you must transport the vehicle from the auction site. For auctions held online, with vehicles located in different cities or states, there will be a fixed amount of time to remove any vehicle you have won from the auction house.
Tips
check Select several vehicles to place bids on. Often, there are multiple vehicles with the same make and model or similar type of vehicle.
check Some GSA fleet auctions are held in houses normally open only to professional dealers. Despite the signs, GSA Fleet Auctions are open to the public (see References 2).
Warning
close You should be prepared to pay the full sale price and take immediate possession of a vehicle that you win at auction. At GSA fleet auctions, the Federal government will collect the greater of 20% of the purchase price or $200 if you default and can prevent you from conducting business with the government until the debt is settled.
More Articles
Photo Credits
photo_camera Jupiterimages/liquidlibrary/Getty Images