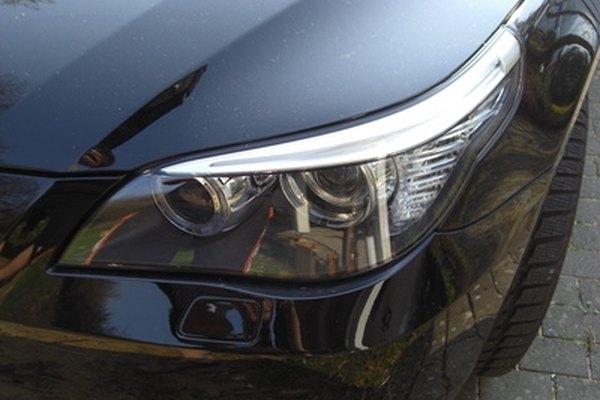 BMW manufactured the high-performance 330Ci from 2001 to 2006. The 330Ci represented the high end of the BMW 3-series and was offered as either a two-door coupe or convertible. Like all BMW models, the 330Ci featured rear-wheel drive with disc brakes and offered customers options in terms of trim and transmission. The 330Ci carried the standard BMW bumper-to-bumper warranty of four years or 50,000 miles.
Powertrain
The BMW 330Ci offered a standard powertrain of a six-cylinder inline 3.0-liter engine with 225 horsepower, with an option for an engine with 235 horsepower. Compression of the standard engine was 10.2:1, with a bore of 3.31 inches and a stroke of 3.53 inches. The standard transmission was a five-speed manual, with an option for an automatic transmission with STEPTRONIC that allows you to shift gears. For model years 2004-2006, BMW replaced the standard five-speed manual transmission with a six-speed manual.
Performance
The BMW 330Ci averaged 21 miles per gallon in city driving and 30 mpg on the highway, for an average of 26 mpg. The car could go from 0 to 60 miles per hour in 7.0 seconds and cover a quarter-mile in 15.5 seconds, reaching 95 miles per hour according to the Auto Channel. Torque peaked at 214 pound-feet at 3,500 rpm.
Dimensions
Using the same "E46" platform used on other cars in the 3-series, the 330Ci carries a wheelbase of 107.3 inches and a 176.7-inch length to go along with a width of 69.2 inches and a height of 54 inches. The shape of the car produced a 0.32 coefficient of drag. Cargo volume was 14.5 cubic feet for the coupe and 10.6 cubic feet for the convertible model, as the convertible required additional room for the retracting roof mechanism. Fuel capacity was 16.6 gallons for all versions.
MSRP
The manufacturer's suggested retail price for the BMW 330Ci coupe ranged from $34,395 to $41,040, while the convertible's MSRP was between $37,600 and $44,900. Prices varied depending on both the model year selected and the inclusion of customer options.
More Articles