Automatic Transmission: Fluid Change Vs. Power Flush
by Richard Rowe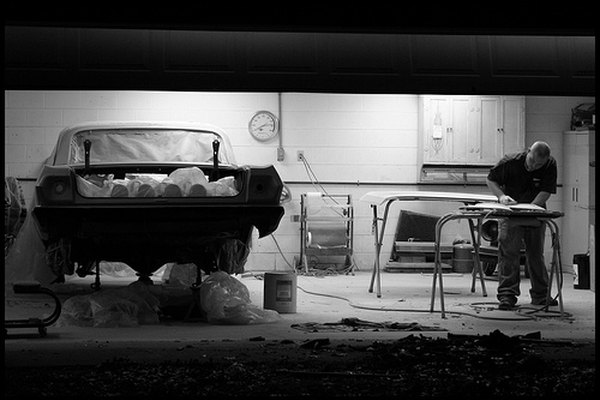 Transmission fluid is generally one of the most neglected fluids on any car. Though most people have a basic idea of why engine oil changes are important, very few seem to understand the benefits of a transmission fluid change and flush.
Purpose
The purpose of a power flush is to completely replace all transmission fluid with fresh oil without allowing any of the original oil to linger in any of the transmission's many passages.
Standard Fluid Change
The standard practice for a transmission fluid change is to drain the transmission oil pan, refill it, run the engine and top off as needed.
Power Flushing
Power flushing a transmission involves connecting a pressurized line full of fluid to the filter mount and pumping new fluid into the running transmission while allowing the old oil to drain out.
Standard Change Advantages
A standard fluid change is usually much faster and less expensive. Standard transmission fluid changes use only around 5 to 7 quarts of fluid, as opposed to the 20 for a power flush.
Power Flush Advantages
Changing the fluid in the pan does nothing for the 5 or more quarts trapped in the torque converter. A power flush replaces all fluid everywhere in the transmission for greater longevity and increased performance.
More Articles
Photo Credits
photo_camera Image by Flickr.com, courtesy of Brittany Culver