How to Adjust the Transmission Linkage in a Civic
by Don Bowman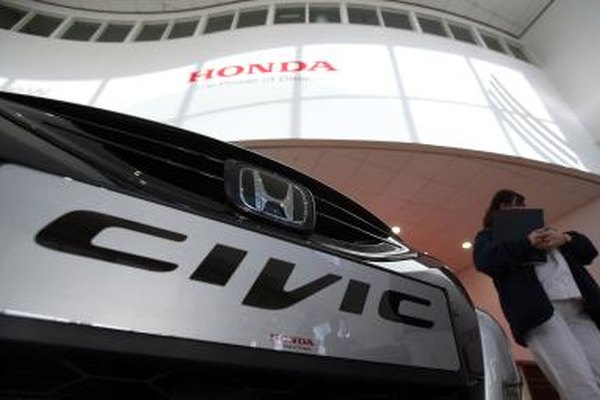 Honda Civics do not have conventional adjustments. When the gearshift lever becomes loose and sloppy, the problem is the bushings in the linkage. Looking at the bottom of the shifter from under the car, a rod can be seen running from the shifter mount forward toward the transmission. The rod will have a round end on it with a bushing. Attached to this rod is the transmission shift lever, which has a U-shaped end that fits over the rod end. The two are held together by a long bolt and nut. The bushing in the transmission shift lever wears out, allowing free play in the shifter. There are also two bushings in the shift lever mechanism on the transmission that wear out.
1
Purchase a gearshift linkage bushing kit from the dealer. Remove the long bolt and nut in the forward end of the shift rod where it connects to the transmission shift lever.
2
Pull the rod down to separate it from the shift lever. Replace the bushing in the shift rod end by pushing it out and pushing a new bushing in. Remove the two bushings on both sides of the shift lever linkage and replace them.
3
Reconnect the two and insert the bolt and tighten. Also replace the plastic ball with a new piece. This can be seen just forward of the shift lever. Some of the older Civics had these, where they were discontinued on most of the newer models.
Photo Credits
photo_camera Matt Cardy/Getty Images News/Getty Images