2.8L Turbo Diesel Specifications
by Amanda Maddox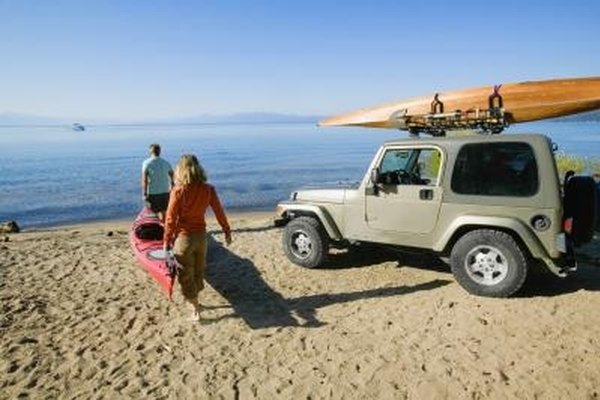 The 2005 Jeep Liberty CRD, or common rail diesel, is a four-wheel-drive vehicle with a 2.8-liter, turbo diesel engine with 16 valves. The engine is an in-line four that gets better gas mileage than the larger 3.7-liter, V-6 gasoline engine that is standard in the Liberty. However, the 2005 Jeep with a turbo diesel is not available in all states, since the tailpipe emissions do not meet some states' strict standards.
Torque and Horsepower
The displacement for the turbo diesel is 2,768 cc. The 2.8-liter engine has 295 foot-pound of torque at 1,800 rpm. It produces 160 horsepower measured at 3,800 rpm.
Stroke and Bore
The stroke for the turbo diesel engine is 3.94 inches. It has a bore of 3.7 inches. The compression ratio for the turbo diesel is 17.5 to 1.
Transmission and Towing
The standard transmission in the 2005 Jeep Liberty with a 2.8-liter engine is a four-speed automatic with overdrive. It has a maximum towing capacity of 5,000 lbs.
Fuel Use
The Jeep Liberty CRD with the turbo diesel engine has a 20.5-gallon fuel tank. As stated by MSN Autos, the highway rating for the Liberty diesel -- paired with a four-speed automatic transmission -- is 27 mpg. It has a city fuel rating of 22 mpg.
Photo Credits
photo_camera Jupiterimages/Comstock/Getty Images