Yamaha Rhino 700 Specs
by Dan Ketchum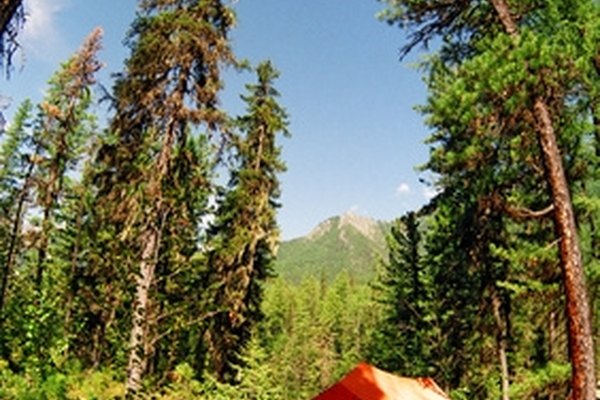 The Yamaha Rhino 700 is a recreational utility vehicle, or RUV. These type of vehicles are often used by hunters and outdoor enthusiasts, who favor off-road terrain and may, at times, need towing capability. In 2008, Yamaha introduced the Rhino 700 to accent its popular Rhino 660 and 450 models. While minor specifications of the Rhino 700 vary per year and trim option, most of the vehicle's baseline specs remain consistent.
Engine Specs
A 686 cc liquid-cooled, four-stroke, four-valve, single-overhead cam engine---which derives from Yamaha's Raptor technology---powers the base model Rhino 700 FI Auto 4x4. The engine features a 9.2:1 compression ratio. Other under-hood specifications include a 32-bit ECU ignition and an electronic starting system. The Yamaha's Ultramatic V-belt transmission features all-wheel engine braking, and its on-command drive train features a shaft drive, push-button start and three-way locking differential. The Rhino's engine uses a Mikuni fuel injection system and a throttle position sensor; these both ensure efficient air-to-fuel ratios in changing temperatures and atmospheric conditions. Four-wheel dual hydraulic disc brakes provide stopping power while independent double wishbone suspension in both front and back allows the vehicle to handle a variety of terrain. The 2011 Rhino 700 base model features a turning radius of 153.5 inches and a fuel capacity of 7.9 gallons.
Exterior Specs
The 2011 Rhino 700 base model measures 113.6 inches long, 56.6 inches wide and 73 inches high; the vehicle has a ground clearance of 12.1 inches. In terms of weight, the Rhino 700 has a wet weight of 1,199 pounds, a bed capacity of 400 pounds and a towing capacity of 1,212 pounds. Its wheelbase clocks in at 75.2 inches. Every Rhino features two doors and additional passenger handholds. A sport-style steering wheel provides a stable grip while cup holders accommodate a variety of beverages. The RUV's instrument panel houses a digital LCD multi-function display, a speedometer, odometer, dual trip meter, clock, fuel gauge and gear position indicator. Dual 30-watt Krypton multi-reflector headlights and 21.5-watt brake lights provide safety lighting.
Editions and Variations
In addition to the FI Auto 4x4 base model, 2008 trim variations include the camo-patterned Ducks Unlimited Edition, the gray SE Midnight Armor trim, the vivid SE Steel Blue trim and the Sport Edition. The base model, in 2009, lost the Steel Blue, Ducks Unlimited and Midnight Armor variations, and 2011 offerings are limited to the FI and the Sport. The specifications of these trim options remain mechanically consistent and vary only in exterior features---such as the addition of a roof on some models---except for the Sport Edition, which adds upgraded suspension and braking.
References
More Articles