How to Use RV Salvage Parts
by Jerry Garner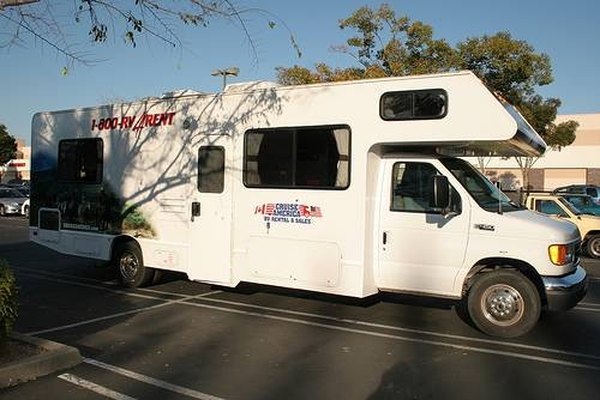 Anyone who has had an automobile accident or serious engine trouble can tell you that fixing cars can be expensive. The parts alone are expensive, and the high costs of labor just make it that much worse. One of the most expensive vehicles to repair is a recreational vehicle, commonly referred to as an RV. The price of parts on these road kings can be astonishing. Using secondhand parts from a salvage yard can make a significant dent in the price. There is nothing wrong with these parts, and it can actually be better for the environment than buying a new part.
Assess what parts you need. You may be able to tell this for yourself if you have some level of mechanical aptitude. Otherwise, you can take your RV to an auto mechanic if you need engine work, or a body shop if you need body work. Either location can tell you precisely what parts your RV needs. Most will also tell you what it will cost to obtain used parts, but you can almost always get them cheaper on your own.
Evaluate scrap yards in your area to see what parts can be salvaged. One way to do this is to simply look up junkyards in the telephone book. Another way is to use Internet websites like car-part.com. Simply visit the website, input the type of RV you have and the part you are looking for, and the site will return a list of scrap yards in your area that have the part. It will also state the condition, color and price of the part.
Purchase the part that is needed. In some cases the scrap yard will have an employee bring the part to you. In other cases you will have to visit the scrap yard and take the part off yourself. This really varies from one location to the next. Call ahead to see what the policy is so that you will know if you need to bring tools with you.
Use the salvaged part as a replacement to the broken part on your RV. You can either replace the part yourself, or have the mechanic do the job for you. Having the mechanic do the job will result in paying high labor costs, but it removes the headache of the job and also means that you can bring the car back if there is a problem with the way the job was done.
Tip
check You can often get a good price on small parts by ordering them online. Try typing the name of your RV and the name of the part into a search engine to see what options are listed.
More Articles
Photo Credits
photo_camera margaritanitz, Flickr.com Creative Commons License