Trailer Sway Bar Installation
by Craig Woodman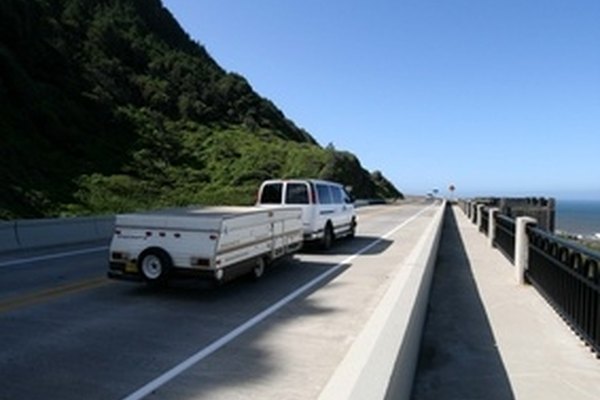 A sway bar, or sway control, is required for heavy or long trailers. It is used to prevent oscillation, or sway, when towing. Sway control must be used in any trailer of over 5000 pounds total weight. It can be used in lighter trailers for extra safety.
Installation--First Time Set Up
Install a small trailer ball in the hole on the hitch ball mount. Install another trailer ball on the A-frame of the trailer by clamping it with the hardware provided with the bar.
Hook-Up and Use
Place the labeled front end of the bar on the front small trailer ball, and the rear of the bar on the ball attached to the trailer. Engage front and rear locking devices.
Adjustment
Adjust the tension screws located on the sway bar. Tighten or loosen as needed while towing to prevent sway
Warning
Be cautious when towing. Drive at a reasonable speed for the road. Be careful of windy conditions. Never back up with a conventional sway control installed.
Photo Credits
photo_camera camping,trailer image by Greg Pickens from Fotolia.com