How to Get a Title for a Japanese Mini Truck
by Curtis Seubert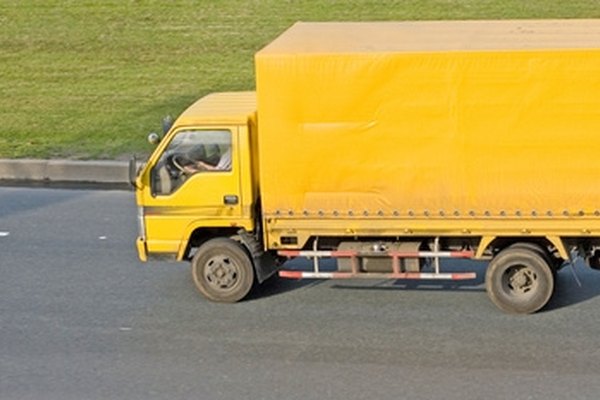 Japanese mini trucks are great for anyone looking for a tough, small, fuel-efficient vehicle, but it may not be possible to get a title for one in the U.S. Many states prohibit the use of such vehicles, especially if they were manufactured in the last 20 years. Avoid complications and wasted effort by first consulting your local DMV and police department.
Preparation
Gather the following information: manufacturer, date of manufacture, engine size, vehicle identification number (VIN), the vehicle's odometer reading and any information on whether or not the truck is under bond. All of this information, and possibly more, may be required by local officials to determine whether it is permitted to drive this vehicle on public roads.
Translate the certificate of vehicle ownership, and any other required Japanese-language documents, into English.
Contact your local DMV and police department and inquire as to the possibility of getting such a vehicle legally tagged and titled. Unless these people have much experience with Japanese mini trucks, expect this part of the process to take more than a single phone call or visit.
Get the vehicle inspected by a local law enforcement agency (e.g., the county sheriff's office) and by an emissions inspection station. You should ask where such stations may be found when you contact the DMV.
Application
Get insurance or obtain proof of insurance. You'll need to provide this when submitting the title registration paperwork.
Fill out U.S. Department of Transportation Declaration form HS-7. For this, you will need the following information: port of entry, customs port code, customs entry number, entry date, make of vehicle, model, year, VIN, registered importer name and NHTSA registration number, and vehicle eligibility number. More information may be required depending on how the vehicle meets the eligibility requirements on the form, so check carefully.
Fill out the title/tag registration form provided by your local DMV.
Warning
close Remember: Japanese mini trucks are not permitted on public roads in every state or jurisdiction. Check first before attempting to title the vehicle, and certainly before purchasing or importing one.
References
Photo Credits
photo_camera blank yellow big delivery truck on road image by alma_sacra from Fotolia.com