Standard Shift Hand Controls for the Handicapped
by Heather Robson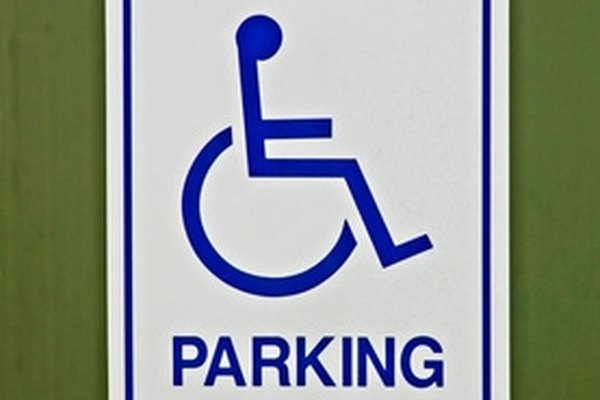 The ability to drive is a skill that many people take for granted. If you have a disability, the foot movements and strength required to operate a clutch, brake and gas pedal can put driving out of reach for you, limiting your mobility and affecting your quality of life. Fortunately, depending on your disability, there are adaptations you may be able to make to a vehicle to make it possible for you to operate it.
Difficulty with standard gearshift equipment is a common reason for adapting a car to accommodate a disability.
Common Disabilities
The most common disabilities that affect driving include the development of epilepsy, neurological damage that occurs due to a stroke or accident, injuries to the skeletal structure or muscles that inhibit motor skills, and visual impairments. In the case of impaired mobility or partial paralysis, you can adapt your car's gear shifter to make it suited to your range of movement and your strength.
Identifying Needs
Before adapting your car's gearshift mechanism, you should work with a Certified Driver Rehabilitation Specialist to determine whether you are able to operate a vehicle safely. The CDRS will do an evaluation of your range of mobility and degree of impairment. If he determines you are able to drive, he will recommend the adaptive equipment you need for your vehicle, including what kind of adaptations should be made to the gearshift.
Types of Equipment
Common adaptations made to hand-operated gearshifts for automatic transmissions include moving the shifting column for an automatic transmission from the right side of the steering wheel to the left to accommodate people with better strength and mobility on the left side. In some cases the hand-operated shifting arm is extended to increase the leverage allowing someone with less strength to shift effectively. You can also request a shifting touchpad if you have a very low range of mobility and limited strength. A manual transmission with a foot clutch can also be modified, but not easily so. For manual transmissions, most modifications must be done on a custom basis and may involve a combination of hand and foot controls.
Preparation and Training
Whatever adaptive gearshift mechanism you choose to install in your vehicle, it will require training time before you are ready to use it on the road. You can work with your CDRS to help you master the new controls so you can drive safely.
Installation
Whatever gearshift mechanism you choose to adapt your vehicle to your needs, make sure you work with a qualified provider of adaptive driving equipment to install the equipment. This will help ensure that it is installed correctly and that the vehicle is safe for you, your passengers and other drivers on the road.
References
More Articles
Photo Credits
photo_camera handicapped sign image by sonya etchison from Fotolia.com