How to Get Rid of Roaches in a Vehicle
by Donna Tinus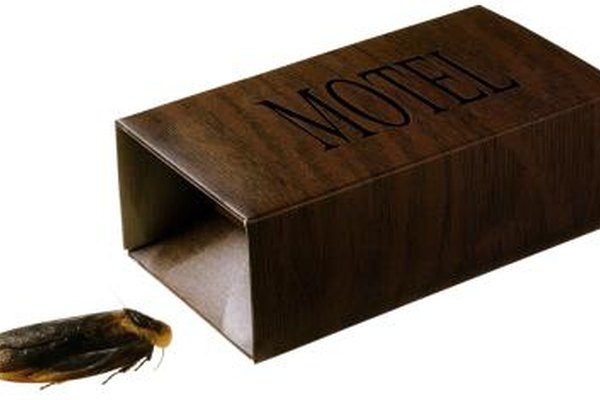 Cockroaches are one of the leading causes of allergies, asthma and are also capable of carrying diseases to people, according to the University of Florida. A roach infestation in your car can present a serious health issue. It is best not to use chemicals inside a closed environment, especially if you will have children or pets in your vehicle. Borax contains boric acid, which is a chemical that is not highly toxic to people but is toxic to cockroaches. Combine boric acid with a food will attract the cockroaches and make bait balls to eliminate a roach problem.
1
Vacuum the inside of your car thoroughly. Remove all traces of food and crumbs.
2
Clean all the surfaces of your car with an all-purpose cleaner and paper towels. Clean the dashboard, center console and all arm rests. Remove any traces of liquid from the upholstery.
3
Make a roach bait using Borax and a food source to attract the roaches. Mix 1/4 cup shortening with 1/8 cup of sugar and 1 cup of Borax. Add 1/2 cup of flour. Add enough water to form into balls.
4
Make about six bait balls. Place the bait balls into jar lids. Place them into the corners of the car.
5
Place roach traps in the trunk of your car. Roach traps are small boxes that will attract the cockroaches. They will enter the trap but will remain stuck on the sticky surface on the floor of the trap. Check the traps every couple of days for roaches and discard the traps and replace them with new ones after you have collected a few roaches in the trap.
Tip
check Avoid eating in the car whenever possible. Food left in the car will attract cockroaches.
Warning
close Remove the roach traps before you put pets into the car. The pets may be attracted to the roach traps and although Borax is not highly toxic to people, it could be toxic to pets.
More Articles
Photo Credits
photo_camera Brand X Pictures/Brand X Pictures/Getty Images