How to Reset the Low Tire Pressure Light on a Ford F-250
by Dave Baker NYC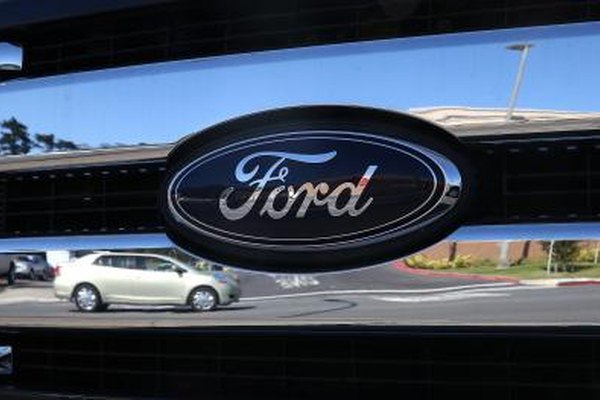 Driving with underinflated tires is a common cause of tire failure and blowout, according to Ford Motor Co. Fortunately, newer Ford trucks, such as the F-250, come equipped with a tire pressure monitoring system. This system warns you with a flashing light on the dashboard when one (or more) of your tires has lost a significant amount of air. To reset the low tire pressure light on your Ford F-250, add an appropriate amount of air to your tires and drive the truck for a few minutes. The warning light should then disappear.
Tips
check

Check the tires for any nails or screws that might be stuck in them; this may trigger the warning light too.

check

If the tire pressure light remains on after following these steps, contact an authorized auto repair shop. There may be a system malfunction.
Warning
close

Failure to follow the manufacturer's recommendations for tire pressure can lead to uneven tire wear and poor vehicle handling.
Photo Credits
photo_camera

Justin Sullivan/Getty Images News/Getty Images